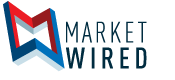 Saavy Naturals Expands Distribution into Major Retailers -- CFN Media
/EINPresswire.com/ -- SEATTLE, WA--(Marketwired - Sep 20, 2017) -  CFN Media Group ("CannabisFN"), the leading creative agency and digital media network dedicated to legal cannabis, announces the publication of an article discussing the recent advancements of Trimax Corporation (OTC PINK: TMXN). The company's wholly owned subsidiary, Saavy Naturals Inc., has made tremendous progress over the past few months expanding distribution of its all natural body care line, including its Bay Rum and Hemp product offerings, across major retailers around the world. These developments could help accelerate revenue over the coming quarters and move closer to a breakeven point on a net income basis after achieving positive cash flow this year.
Costco & Vitamin Cottage Distribution
Saavy Naturals recently announced two major distribution agreements with Costco Wholesale Corporation and Natural Grocers by Vitamin Cottage Inc.
The company shipped wholesale orders of its products to Natural Grocers stores located in Albuquerque, NM, Spokane, WA, Tyler, TX, Helena, MT, and Beaverton, OR, while additional orders were being processed to be shipped to Denver, CO, Lafayette, CO, Phoenix, AZ, Tucson, AZ, Coeure D'Alene, ID, Ogden, UT, and Amarillo, TX last month. The company expects to see additional orders over time at these 140 stores.
In addition to Natural Grocers, the company received approval from Costco to begin a series of on-site roadshows to establish brand awareness of its products in their warehouses. These roadshows are designed to enable Costco members to interact with Saavy's products and brands to establish awareness and answer questions. The company began on September 8 in Laguna, CA with plans to take the roadshow across various locations through the holiday season.
International Distribution Channels
Saavy Naturals has also been focused on expanding its distribution outside of the United States to diversify and expand its revenue.
The company recently announced that they were in the final stages of negotiations for a distribution agreement in Central & South America and the Caribbean. The company also reported significant interest from international online consumers and a successful response to ongoing sales specials and online marketing campaigns. SaavyNaturals.com now ships internationally to Canada, France, and the United Kingdom.
"New specific strategies have been implemented by our consumer division COO Justin Miloro, which have produced significant increases in traffic to www.saavynaturals.com," said CEO Hugo Saavedra. "According to both Google Analytics and our in-house analytics, traffic has nearly tripled from the month of July to August of 2017. Additionally, we have increased traffic by 247% from Canada and have seen a 131% spike in traffic from the United Kingdom."
Improving Financial Condition
Saavy Naturals reported revenue of $272,386 during the second quarter, with gross profit of $141,641 and a net loss of just $53,137. With a 52% gross margin, the company would need to generate just over $100,000 in additional revenue to reach a breakeven point on a net income basis, which could be within reach given that revenue growth last quarter increased from $128,615 in Q1 to $272,386 during Q2.
On a cash flow basis, the company generated positive operating cash flow of $62,545 during the first half of the year, and ended the period with $168,759 in cash and equivalents. The company still has a significant note payable on its balance sheet, but with positive cash flow, it's well positioned to continue paying down the note and move forward on improved footing.
Please follow the link to read the full article: http://www.cannabisfn.com/saavy-naturals-expands-distribution-major-retailers/
Learn how to become a CFN Media featured company, brand or entrepreneur: http://www.cannabisfn.com/become-featured-company/
Download the CFN Media iOS mobile app to access the world of cannabis from your smart phone: https://itunes.apple.com/us/app/cannabisfn/id988009247?ls=1&mt=8
Or visit our homepage and enter your mobile number under the Apple App Store logo to receive a download link text on your iPhone: http://www.cannabisfn.com
About CFN Media
CFN Media (CannabisFN) is the leading creative agency and media network dedicated to legal cannabis. We help marijuana businesses attract investors, customers (B2B, B2C), capital, and media visibility. Private and public marijuana companies and brands in the US and Canada rely on CFN Media to grow and succeed.
Disclaimer:
Except for the historical information presented herein, matters discussed in this release contain forward-looking statements that are subject to certain risks and uncertainties that could cause actual results to differ materially from any future results, performance or achievements expressed or implied by such statements. Emerging Growth LLC, which owns CFN Media and CannabisFN.com, is not registered with any financial or securities regulatory authority, and does not provide nor claims to provide investment advice or recommendations to readers of this release. Emerging Growth LLC may from time to time have a position in the securities mentioned herein and may increase or decrease such positions without notice. For making specific investment decisions, readers should seek their own advice. Emerging Growth LLC may be compensated for its services in the form of cash-based compensation or equity securities in the companies it writes about, or a combination of the two. For full disclosure please visit: http://www.cannabisfn.com/legal-disclaimer/.

EIN Presswire does not exercise editorial control over third-party content provided, uploaded, published, or distributed by users of EIN Presswire. We are a distributor, not a publisher, of 3rd party content. Such content may contain the views, opinions, statements, offers, and other material of the respective users, suppliers, participants, or authors.