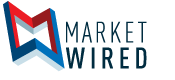 AppYea Announces Sales and Marketing Team for Its Diagnostic Centers Inc.
/EINPresswire.com/ -- FORT WORTH, TX--(Marketwired - Sep 20, 2017) - APPYEA Inc. (OTC PINK: APYP) announced on August 14th, 2017 that it formed a new subsidiary, The Diagnostic Centers Inc., to focus on marketing certain products and services to healthcare providers.
The Diagnostic Centers Inc. has partnered with two new sales professionals to help build its team. Frank Molak will head up the new sales and marketing division and provide support to its employees and guidance. Frank helped launch the pharmacy discount card company WaterTree Health that is now a nationally recognized pharmacy discount program.
We also added Josh Booty who not only played in the MLB for several years including playing third base for the 1997 World Series Champion team the Florida Marlins, but also played in the NFL for the Seahawks, Browns and Raiders. "His commitment to excellence is what attracted us to hiring this individual," stated Douglas McKinnon, CEO of AppYea. After Josh's playing days, he has excelled in business development and consulting for many companies including Athletes 1st, a football sports agency. Josh has also worked with FoxSports, FOXSports.com, ESPN, ESPN Radio, SiriusXM, GridironNow.com, CBS Sports and MLB Network as a radio, internet and TV personality.
Formerly the spokesperson for TrueMRI in Beverly Hills, California, his focus now is to use the contacts that he has developed in both sports and business to drive sales and marketing to this national medical laboratory services marketing company.
Doug McKinnon stated, "I am pleased to welcome these talented individuals to our sales and marketing team as the company takes on exciting new developments with its subsidiary."
About AppYea Inc.
AppYea Inc., founded in 2012, and is engaged in mobile applications for iOS, Google Play, and Amazon platforms and marketing certain products and services to healthcare providers. The Company operates its own titles as well as provides strategic partnerships with promising mobile app developers. Through its wholly owned subsidiary, The Diagnostic Centers, Inc., AppYea markets comprehensive diagnostic testing services to physician offices, clinics, hospitals, long term care facilities, healthcare groups, and other healthcare providers. Visit website: http://appyea.com/about/
This press release contains forward-looking statements within the meaning of Section 27A of the Securities Act of 1933 and Section 21E of the Securities Act of 1934. These forward-looking statements are based largely on the expectations or forecasts of future events, can be affected by inaccurate assumptions, and are subject to various business risks and known and unknown uncertainties, a number of which are beyond the control of management. Therefore, actual results could differ materially from the forward-looking statements contained in this press release. Additional information respecting the factors that could materially affect the Company and its operations are contained in its annual report on Form 10K and Form 10-Q as filed with the Securities and Exchange Commission. The Company undertakes no obligation to publicly update or revise any forward-looking statement.
Contact information:
AppYea Inc.
Investor Relations
Phone: (817) 887-8142

EIN Presswire does not exercise editorial control over third-party content provided, uploaded, published, or distributed by users of EIN Presswire. We are a distributor, not a publisher, of 3rd party content. Such content may contain the views, opinions, statements, offers, and other material of the respective users, suppliers, participants, or authors.