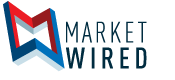 Diverse Line-up of International Thought Leaders to set the direction for the future of retail in Asia-Pacific
Senior Retail Leaders to Share Insights at Retail Congress Asia Pacific 2017 in October
/EINPresswire.com/ -- HONG KONG, CHINA--(Marketwired - Sep 20, 2017) - Retail Congress Asia Pacific will be held from 10 to 11 October 2017 at the Kerry Hotel in Hong Kong. Over 50 world-class retail industry leaders, representing leading organisations from all over the world, are invited to present their perspectives, key learnings, challenges and actionable ideas, when facing unprecedented change brought by digitalisation.
"Reshaping retail in Asia Pacific: Transform and prosper"
Under the theme "Reshaping retail in Asia Pacific: Transform and prosper," this year's Retail Congress Asia Pacific will spotlight the dynamic Asian retail landscape and its opportunities. The Congress is expected to provide actionable ideas and insights for rapidly evolving retail industry. Dr Jimmy Chiang, Associate Director-General, Invest Hong Kong, will deliver a speech about Hong Kong's retail landscape.
Asia Pacific and China opportunities
Consumers in China and in many of the fast growing Asian markets are seizing on new channels and new technologies to reshape the retail landscape of the future. Guru Gowrappan, Alibaba Group's Global Managing Director, will give a keynote address on the first day of Retail Congress Asia Pacific. He will share his views on the outlook for Asia Pacific and China market at the fast-moving 'New Retail' age.
In addition, elite speakers will share their perspectives on winning better access to the market, including the lucrative Chinese market, and to discuss how to connect millennial consumers. Speakers will include Sarah Mathews, Chairperson, Pacific Asia Travel Association and Head of Destination Marketing Asia Pacific, TripAdvisor Lucy Wu Ruiling, Vice Secretary-General, China Chain Store & Franchise Association (CCFA); Dustin Jones, Executive Vice President and Managing Director, Macy's China Limited; Joel Palix, CEO, Feelunique; Sasha Tan, Founder, Favful; Saemin Ahn, Managing Partner, Rakuten Ventures and Horace Lam, General Manager, UberEATS.
Dialogue with retailers
Retailing across the region faces unprecedented change brought about by the rapid adoption by consumers of digital and mobile channels at a speed and scale not seen anywhere else in the world. This is forcing retailers to reassess the mix of on and offline, the role and number of stores and the increasing levels of investment that needs to be made in new technologies. Retailers have no choice but to transform in order to prosper and it has to happen at speed.
Speakers will include Udai Kunzru, President, Asia Pacific, Dyson; Michele Molon, Executive Vice President Omnichannel and Commercial Operations and Member of the Management Board, Swarovski; Edith Chen, CEO, Asia Pacific, Brooks Brothers; Rebecca Chan, Vice President, Shell Retail; John Elliott, Managing Director, Australia and New Zealand, TOMS; Suzanne Santos, Chief Customer Officer, Aesop; Sylvain Michel, Vice President Customer Experience, Lane Crawford.
Extended speaker line-up:
The line-up of retail leaders speaking at the Retail Congress Asia Pacific 2017 also includes:
Rajeev Krishnan, Managing Director and CEO, SPAR India/Max Hypermarkets - Landmark Group
Vincenzo Carrieri, Regional Director, Asia Pacific, CANALI
Annie Tse, Chairman and Chief Executive Officer, TSL Jewellery
Erhan Akdoğan, Retail Development Director, Arcelik
Nati Harpaz, CEO, Catch Group
Torben Paulin, CEO, BoConcept
David Sheekey, Retail Planning Director APAC, TXT Retail
Jane Tanner, Vice President Merchandise Business Planning and Transformation, DFS Group
Guillaume Bacuvier, CEO, dunnhumby
Daniel Hagos, Regional Client Success Director, Emarsys
Geneva Vanderzeil, Founder, a pair & a spare
Yusuke Saito, Co-Founder and CEO, Empag
Duri Granziol, Co-CEO - Indonesia, Lazada
Annemiek Ballesty, Vice President - Greater China, Fossil Group Benoit Lavaud, Group Digital Director, Bluebell Group
Vicente Castellano, Board Member, Hackett London and Operating Partner, Oakley Capital Olivier Dauchez, Founder and CEO, D'AUCHEL
Juliette Gimenez, Co-Founder and CEO, Goxip
Nhi Nguyen, Head of Modern Trade Department, Suntory PepsiCo Beverage Vietnam
Gordon McKie, Group CEO, Cashmaster
Phillip Nguyen, Vice President - Business Development, Imex Pan Pacific Group
Dan Mejia, Head of Communications and Press, H&M Philippines
Brian Lo, General Manager, Deliveroo
Lawrence Cao, Head of Asia Pacific, ofo
Alessandro Medi, Region Director, South East Asia, Sunglass Hut - Luxottica
Alexander van Kemenade, Head of Consulting - Asia, The Economist Intelligence Unit
Kiril Popov, Senior Analyst, Fung Global Retail and Technology
Launched in 2011, Retail Congress Asia Pacific is regarded as the premier annual event in Asia for international retailers and professionals. The upcoming congress will be its 7th edition. The Congress offers an exceptional learning experience for professionals in retail industry. Two days of inspiration, insights and market solutions will provide the knowledge and skills to shape the new era of retailing.
For the latest programme and speakers list, please visit:
https://www.retailcongressasia.com/.
Remarks: 1.) To arrange media interviews with the conference speakers, please contact team@11kconsulting.com on or before 9 October (Monday).
2.) Media may register for Retail Congress Asia Pacific on-site with their business cards and/or media identification.
About Retail Congress Asia Pacific
Retail Congress Asia Pacific is the premier information and networking event for retail leaders in the region. Returning to Hong Kong for the first time since its launch in 2011, the 2017 Retail Congress Asia Pacific will engage more than 300 senior members who will play an active role in depicting a fresh direction for the retail market. CEOs and directors, innovation drivers and new industry disruptors are encouraged to market their knowledge and expertise.
This press release is distributed by 11K Consulting on behalf of Retail Congress Asia Pacific. For media enquiries and more information, please contact:

11K Consulting Limited

Alice Au-Yeung
Tel: +852 2787 0220
Fax: +852 3017 0320
E-mail: Email Contact

Sally Maier-Yip
Tel: +44 7841377018
Fax: +852 3017 0320
E-mail: Email Contact
Distribution channels:
Banking, Finance & Investment Industry
,
Beauty & Hair Care
,
Business & Economy
,
Consumer Goods
,
Food & Beverage Industry
,
Human Rights
,
Law
,
Media, Advertising & PR
,
Technology
,
Textiles & Fabric Industry

EIN Presswire does not exercise editorial control over third-party content provided, uploaded, published, or distributed by users of EIN Presswire. We are a distributor, not a publisher, of 3rd party content. Such content may contain the views, opinions, statements, offers, and other material of the respective users, suppliers, participants, or authors.