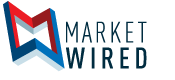 Dr. Ellen Turner, Dermatologist in Dallas, TX, To Feature "Best of 2017" Treatments in Exclusive October Showcase
As part of her efforts to continually educate patients and provide them with the most effective treatment protocols that cosmetic dermatology has to offer, dermatologist Dr. Ellen Turner is hosting "Showcase Showdown" at her Dallas practice on Oct. 26, 2017
DALLAS, TX--(Marketwired - September 19, 2017) - Dr. Ellen Turner, dermatologist in the Dallas, TX, area, will present and compare the latest and greatest cosmetic dermatological treatments of 2017 at her practice's "Showcase Showdown" event on Oct. 26.
/EINPresswire.com/ -- The exclusive event will feature mini-presentations about the latest technologies and products available, including Silhouette InstaLift™, microneedling with radiofrequency, PICOCARE 450 laser, and ZO Skin Health products.
Silhouette InstaLift™ from Thermi® is a minimally invasive and non-surgical method that can lift the deeper layers of skin tissues in the midface, providing a similar effect to that of a facelift. The material that makes up the carefully placed resorbable sutures (Polyglycolide/L-lactide or PLGA) has been extensively researched for safety, and creates a framework that stimulates the production of new collagen to plump the skin and boost its elasticity over time.
While microneedling is a relatively well-known procedure, the addition of heat through radiofrequency (RF) provides additional benefits. RF microneedling (sometimes referred to as MicroRF) involves two components: the creation of miniscule, carefully controlled injuries to stimulate the production of new collagen (neocollagenesis); and the generation of heat to spread the effects deeper into the skin and prolong the neocollagenesis effect.
The PICOCARE 450 laser is a safe and highly effective laser capable of breaking up the pigments in tattoos and other pigmented lesions (both epidermal and dermal) more thoroughly than Q-Switch or nanosecond lasers. Its high picosecond pulse speed minimizes any discomfort, damage to the skin, and the overall number of treatment sessions required. The laser comes with presets for various uses and skin types, and can also be used to address acne cysts, scars, large pores, and other skin concerns.
The skincare line from ZO Skin Health consists of physician-grade cleansers, moisturizers, and other products intended to bridge the gap between in-office dermatological treatments and at-home self-care by patients of any age, ethnicity, or skin type.
Each mini-presentation will be held at 12:30, 3:30, and 5:30 p.m. respectively. To provide enough seating during each presentation slot, an RSVP is required with a nominal fee of $25. However, all guests attending will receive a complimentary gift exceeding that value, as well as access to the featured treatments at special event-only pricing, which will be lower than both their launch and regular price points.
To reserve a spot for the event, contact the practice online or by phone at (214) 373-7546.

EIN Presswire does not exercise editorial control over third-party content provided, uploaded, published, or distributed by users of EIN Presswire. We are a distributor, not a publisher, of 3rd party content. Such content may contain the views, opinions, statements, offers, and other material of the respective users, suppliers, participants, or authors.