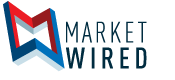 Timbercreek Global Real Estate Fund Announces Third Quarter Distribution for 2017
/EINPresswire.com/ -- TORONTO, ON--(Marketwired - September 19, 2017) - Timbercreek Global Real Estate Fund (TSX: TGF.UN) (the "Fund") is pleased to announce it has declared a quarterly distribution of $0.210 per class A unit of the Fund ("Class A Units") and $0.210 per class B unit of the Fund ("Class B Units") to be paid on October 13, 2017 to holders of class A units and class B units of record on September 29, 2017.
As of September 19, 2017, there were 5,298,624 Class A Units and 1,118,588 Class B Units outstanding.
About the Fund
The Fund invests in a diversified portfolio of premier global real estate securities including common equity, preferred shares and debt of both private and public real estate investment trusts and real estate companies. The Fund's objective is to preserve capital while generating attractive, stable and secure cash flows that permit paying quarterly cash distributions to Unitholders.
For more information on the Fund and Timbercreek Asset Management, please visit our website at www.timbercreek.com.

EIN Presswire does not exercise editorial control over third-party content provided, uploaded, published, or distributed by users of EIN Presswire. We are a distributor, not a publisher, of 3rd party content. Such content may contain the views, opinions, statements, offers, and other material of the respective users, suppliers, participants, or authors.