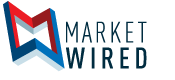 Update - Bold Penguin Appoints Former State of Ohio Deputy Treasurer as CFO
Seth Metcalf's legal, financial and regulatory background will further enhance company's market position during a period of strong growth
Seth Metcalf
Click here for high-resolution version
/EINPresswire.com/ -- COLUMBUS, OH--(Marketwired - September 19, 2017) - Bold Penguin, an insurtech portal provider delivering a more streamlined insurance experience via an online marketplace for commercial lines property and casualty (P&C) agents, is pleased to announce former State of Ohio Deputy Treasurer Seth Metcalf has joined the company as Chief Financial Officer (CFO).
With Bold Penguin extending its capabilities to more partners in the commercial insurance market, Metcalf will bring his experience to bear to financially and strategically position the company for continued growth in a highly-regulated, competitive industry. Most recently, Metcalf spearheaded several successful, award-winning initiatives targeting inefficiencies in the capital markets and money-market product segments, as well as using technology to enable to financial transparency, and to make better savings options available for individuals with disabilities. Additionally, he previously served as a tax and transactional finance attorney with the international law firm of Squire, Sanders & Dempsey, LLP (n/k/a Squire Patton Boggs) after graduating from Cornell Law School and The Ohio State University.
"I'm excited to apply my experience in complex financial segments to the insurance industry, and look forward to bolstering the vision of Bold Penguin's founders to transform the commercial lines process for agents and insurance companies," said Metcalf. "As CFO, I am looking forward to empowering innovation in the business, and to making it possible for the Bold Penguin team to do many positive things for the industry."
Bold Penguin streamlines the new business and renewal process and creating efficiencies over and above manual processes or other portal solutions for commercial lines P&C insurance. Bold Penguin's portal transforms the way agents and insurers work together, making it easier for agents to find appropriate business in an online marketplace, and achieve better speed-to-market by automating much of the underwriting process.
"Seth is one of these rare people with substantial legal, financial, and operational background that makes him the perfect fit for Bold Penguin," said Ilya Bodner, founder and CEO of Bold Penguin. "We feel fortunate to have him join our team, and help lead us through this period of rapid growth. There is a lot of friction in the commercial insurance process for all parties involved; the businesses, the agents, and the carriers. We have a lot of work ahead of us to make the process simpler. Seth is a great addition to our growing team."
About Bold Penguin
Bold Penguin is where technology meets the human touch in commercial insurance. With a heavy focus on agents, Bold Penguin pushes the boundaries of user experience for businesses, is an easy tool for agents, and offers a streamlined process of underwriting for carriers. Founded by a group of entrepreneurs who spent their early days working with Allstate, Nationwide, Progressive, regional carriers and established insurance agencies. For more details, please visit www.boldpenguin.com.
Image Available: http://www.marketwire.com/library/MwGo/2017/9/19/11G145670/Images/Seth_Headshot-3da9aabc91f7bc8699b24ef7f6c7017a.jpeg


EIN Presswire does not exercise editorial control over third-party content provided, uploaded, published, or distributed by users of EIN Presswire. We are a distributor, not a publisher, of 3rd party content. Such content may contain the views, opinions, statements, offers, and other material of the respective users, suppliers, participants, or authors.