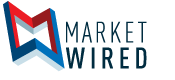 Ottawa Consumers Meet With Leona & John Kenny From 2nd Chance Auto Sales and Leasing
OTTAWA, ON--(Marketwired - September 19, 2017) - Leona & John Kenny are the owners of 2nd Chance Auto Sales and Leasing (a 11 year Consumer Choice Award winner in the category of Automobile Dealer - Pre-owned in the region of Ottawa). The company is in business since 1994 and is specialized in used car sales and leasing.
CONSUMER CHOICE AWARD: WHAT DOES IT MEAN FOR YOUR COMPANY TO BE VOTED BY CONSUMERS AS YOUR CITY'S BEST?
LEONA & JOHN KENNY: To be voted by consumers as the city's best is an honour and makes us proud! Knowing together with our very dedicated and hard-working staff we have done things right.
/EINPresswire.com/ -- CCA: WHAT SETS YOU APART FROM YOUR COMPETITORS?
L&J: What sets us apart from our competitors is our years in business, knowledge and expertise in knowing how to listen to our customers to satisfy their wants and needs.
CCA: HOW WILL WINNING THIS AWARD AFFECT THE WORK YOU DO MOVING FORWARD?
L&J: Winning this award leaves us feeling very satisfied that we have helped many people in our career with great success.
CCA: WHAT IS THE BIGGEST RISK YOU HAVE EVER TAKEN IN BUSINESS?
L&J: The biggest risk we have ever taken in business is self financing our customers. We realized very early on that everyone will have a credit challenge in their life time and the banks will not accept this and refuse financing. We help people get into a vehicle by financing them ourselves and report to the credit bureau to repair their credit.
CCA: BUSINESSWISE, WHAT IS YOUR NEXT BIG STEP?
L&J: We have decided to semi retire and close our retail lot, however, continue helping people with their vehicle needs. We will find the perfect vehicle for each person on a individual basis. We will also help people, even if just advice or appraisals. We would like to thank all our consumers for voting us #1.
GETTING TO KNOW YOU
BUSINESS MOTTO… Treat people as you would want to be treated.
WHAT I LOVE ABOUT MY JOB… Helping customers with their wants and needs in a vehicle.
BIGGEST SUCCESS… Staying in business through all of the many challenges.
ONE WORD I WANT TO OWN IN MY CUSTOMERS' MIND… Trustworthy.
WHILE NOT WORKING… We like to spend time with family.
©Consumer Choice Award 2017 | (888) 892-9273 | info@ccaward.com | 1670 Bayview Ave. suite 402 Toronto, ON M4G 3C2
Attachment Available: http://www.marketwire.com/library/MwGo/2017/9/19/11G145662/INTERVIEWS-2ndChance-36d1ab2b9896b9c29ccce2a801c9f53a.pdf


EIN Presswire does not exercise editorial control over third-party content provided, uploaded, published, or distributed by users of EIN Presswire. We are a distributor, not a publisher, of 3rd party content. Such content may contain the views, opinions, statements, offers, and other material of the respective users, suppliers, participants, or authors.