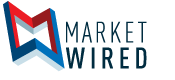 CSE: 2017-0913 - Name and Symbol Change and Consolidation - M Pharmaceutical Inc. (MQ)
/EINPresswire.com/ -- TORONTO, ONTARIO--(Marketwired - Sep 19, 2017) - M Pharmaceutical Inc. has announced a name change to Callitas Health Inc. and a share consolidation of its issued and outstanding common shares on a one (1) post consolidation share for each ten (10) pre-consolidation common shares. No fractional shares will be issued -all fractional shares will be rounded to the nearest whole number.
As a result, the outstanding shares of the company will be reduced to approximately 32,462,095.
The shares will begin trading under the new name and symbol on September 20, 2017.
Please note that all open orders will be cancelled at the end of business on September 19, 2017. Dealers are reminded to re-enter their orders taking into account the share consolidation.
Trading on a Consolidated Basis: September 20, 2017
Record Date: September 21, 2017
NEW SYMBOL: LILY
NEW CUSIP: 13125C106
NEW ISIN: CA 13125C1068

EIN Presswire does not exercise editorial control over third-party content provided, uploaded, published, or distributed by users of EIN Presswire. We are a distributor, not a publisher, of 3rd party content. Such content may contain the views, opinions, statements, offers, and other material of the respective users, suppliers, participants, or authors.