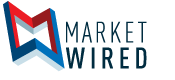 SFI Foundation Inc. Extends and Expands Contract with Stealth Mark
/EINPresswire.com/ -- HOFFMAN ESTATES, IL--(Marketwired - Sep 19, 2017) - Wellness Center USA, Inc. (OTCQB: WCUI), today announced that its wholly-owned subsidiary, StealthCo, Inc., dba Stealth Mark, has completed a new contract extension with SFI Foundation, Inc. (SFI), a non-profit organization established to issue and administer standards for the quality assurance of specialty performance and racing equipment, for the authentication of SFI products.
The contract extension signifies continued growth in the use of Stealth Mark's technology on the variety of labels utilized by SFI for distribution throughout the motorsports industry. It also encompasses SFI's new designs for embroidered driver suit patches/emblems, carrying a Stealth Mark® for authentication. The expanded contract is expected to facilitate over 500,000 marks annually including the addition of Stealth Marked patches.
Patches/emblems are applied to racecar driver fire suits to validate that the suits meet SFI safety standards. The Stealth Mark® will add assurance that the SFI patches/emblems are 100% authentic and will allow verification by sanctioning bodies during event technical inspections to be handled quickly and confidently.
The new Stealth Mark® on the front of patches/emblems is believed to be the first form of covert authentication in the industry. This advancement in technology will allow authentication on any uniform without being brand intrusive. Unlike a sticker or barcode, Stealth Mark's Intelligent Microparticles make it possible to authenticate without interrupting the look or design of a patch/emblem or company logo.
Jennifer Faye, Vice President of Operations for SFI Foundation, Inc. commented, "We are very happy to continue building this program. It provides an added assurance to our manufacturers that we are working to keep counterfeit products out of the racing arena." She continued, "We are also pleased to have Stealth Marks® on the front of our patches. It was key for us to be able to authenticate a patch once sewn on to the driver's suit and to do so without interrupting the look of our logo was very important to us. The Stealth Mark team continues to understand our business and they've been a great partner for us."
"The Stealth Mark team worked diligently in engineering a solution in which to adhere our Intelligent Microparticles on the front of the patch. It is particularly delicate with patches made from different types of fabric and threads that have different finishes, to create a solution that is completely invisible to the human eye. We are pleased with what we have accomplished," stated Lee Anne Patterson, VP of Marketing and Sales for Stealth Mark. "This is also a big step against counterfeiting for the industry. Up until now, you could only place stickers on the backs of patches or emblems and once sewn onto a shirt or hat, it becomes impossible to verify. The introduction of applying a Stealth Mark® to the front of patches is a game changer and we are excited about all the possibilities," she added.
The roll out of first patches will begin immediately and will continue to escalate throughout the year. SFI has an international presence with approximately 250 member and affiliate sanctioning bodies and well over 500 individual equipment manufacturers who participate in more than 110 specification programs. The primary users of SFI standards, or specifications (specs), are equipment manufacturers whose products are tested and self-certified to the appropriate procedures. SFI Specs are included as part of the rules of race sanctioning organizations. Ultimately, the consumer benefits from the SFI program because it establishes recognized levels of performance or quality for a given product which results in a safer racing environment.
Stealth Mark® Intelligent Microparticles are unduplicatable and undetectable to the human eye, providing absolute authentication. They have been successful in both covert and overt operations used primarily for authentication, anti-counterfeiting and diversion tactics. Stealth Mark has is the only Intelligent Microparticles technology available with virtually unlimited codes and fully supported by a security management portal, and code verification software that is portable, fast and accurate.
About Wellness Center USA, Inc.
Wellness Center USA, Inc. (www.wellnesscenterusa.com) is a hybrid healthcare company that combines best in class technologies, software, devices, providers, protocols, goods, and services. It was created to address important healthcare and wellness needs via breakthrough solutions, all centered around the "well-being of the body and mind." Wellness Center USA, Inc. is the parent company of two businesses reporting consolidated: Stealth Mark and Psoria-Shield.
About SFI Foundation, Inc.
The SFI Foundation has served the automotive aftermarket and motorsports industry since 1978 with a system of developing and administering various standards, certifications and testing criteria for use in motorsports. SFI strives to equally serve the manufacturers, consumers, sanctioning bodies, racers and government agencies through fairness, efficiency and respect.
Safe Harbor Statement:
Certain statements and projections contained in this presentation that are not statements or financial results of historical fact constitute forward-looking statements within the meaning of the Private Securities Litigation Reform Act of 1995. Such statements and projections include statements regarding any proposed exchange transactions, the anticipated closing date of such transactions and future results following a closing of the transactions. Forward-looking statements can be identified by the fact that they do not relate strictly to historical or current facts. They often include words like "believe," "expect," "anticipate," "pending", "estimate," and "intend" or future or conditional verbs such as "will," "would," "should," "could," or "may." While it is not possible to identify all factors, risks and uncertainties that might relate to, affect or arise from the proposed transactions and plans which might cause actual results to differ materially from expected results, such factors, risks and uncertainties include delays in completing the transactions, difficulties in integrating operations following the transactions, difficulties in manufacturing and delivering products, potential market rejection of products or services, increased competitive pressures, changes in general economic conditions, legislative and regulatory changes that adversely affect the business in which the parties are engaged, changes in the securities markets and other factors, risks and uncertainties disclosed from time to time in documents that the Company files with the SEC.

EIN Presswire does not exercise editorial control over third-party content provided, uploaded, published, or distributed by users of EIN Presswire. We are a distributor, not a publisher, of 3rd party content. Such content may contain the views, opinions, statements, offers, and other material of the respective users, suppliers, participants, or authors.