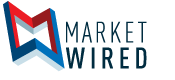 Blaze Fast-Fire'd Pizza Announces Clarksville, IN Location Opening Next Spring
Nation's leading fast-casual, build-your-own-pizza concept continues to expand with fourth Kentuckiana location
Blaze Pizza
Click here for high-resolution version
/EINPresswire.com/ -- CLARKSVILLE, IN--(Marketwired - Sep 18, 2017) - Blaze Fast-Fire'd Pizza, the fastest growing restaurant in history, has broken ground at a Clarksville, IN location. This marks the first location in Southern Indiana for the artisanal pizza concept that's sweeping the country, and the fourth location in the Louisville area. The restaurant will be located at 1225 Veterans Square Blvd. in the new Veterans Crossing development.
Blaze Pizza is a modern day "pizza joint" that has been cultivating fanatics since it opened its first location in 2012. Each restaurant features an interactive open-kitchen format that allows guests to customize one of the menu's signature pizzas or create their own, choosing from a wide selection of carefully sourced, high-quality ingredients -- all for around $8. The generously sized personal pizzas are then sent to a blazing hot open-flame oven -- the centerpiece of the restaurant -- where dedicated pizzasmiths ensure that the thin-crust pies are fast-fire'd and ready to eat in just 180 seconds.
The concept, known for its custom-built pizzas, freshly made salads, blood orange lemonade and s'more pies, has locations in Middletown (13317 Shelbyville Road), at the Paddock Shops (4118 Summit Plaza Drive), and in St. Matthews (Shelbyville Rd. Plaza). Louisville Blaze Pizza locations are owned and operated by the Louisville-based Millennial Restaurant Group (MRG) which continues to develop the fast-casual pizza concept throughout Kentucky, Tennessee and Florida.
"Blaze Pizza offers a high-quality, quick and affordable pizza option that's perfect for individuals and families on the go," said Ed Hitner, Operating Partner for Blaze Pizza in Louisville. "We've had our eye on southern Indiana for some time, and we are thrilled to announce that we are now under construction at Veterans Crossing -- an area that is sure to be a hub for Clarksville shoppers and families."
Each restaurant makes their own dough from scratch using a recipe developed by critically-acclaimed Executive Chef Bradford Kent (the "Pizza Whisperer"), which requires a 24-hour fermentation period to produce his signature light-as-air, crisp crust. All of the pizza and salad ingredients are free of artificial flavors, colors and preservatives, and for pizza fans with specific dietary needs, Blaze Pizza offers gluten-free dough and vegan cheese. 
Blaze Pizza's authenticity, coupled with its focus on the happiness and satisfaction of every individual guest and team member, has been fundamental to the concept's popularity and expansion in Kentucky and beyond. The Clarksville location, driven by its commitment to "Intelligent Choices for Our Pizzas, People & Planet," is being constructed with recycled and sustainable materials, will use eco-friendly packaging and feature energy-efficient LED lighting. Award-winning design architect Ana Henton is adding several special touches to the restaurant, including an oversized wall mural custom-designed to suit the space.
About Blaze Pizza
The first Blaze Pizza® restaurant opened on Aug. 6, 2012, in Irvine, Calif., and quickly gained attention for its chef-driven recipes, thoughtful interior design, and a service culture that celebrates individuality. Recently named '#1 Brand of the Year' in the 2017 Fast Casual Top 100, the fast-growing chain currently operates over 200 restaurants in 35 states and Canada, including the major metropolitan areas of Los Angeles, New York, Chicago, San Francisco, Dallas, Las Vegas, Boston, and Toronto. Founded by Elise and Rick Wetzel (co-founder of Wetzel's Pretzels), the concept is backed by private equity firm Brentwood Associates and founding investors that include LeBron James, Maria Shriver, movie producer John Davis and Boston Red Sox co-owner Tom Werner. For more information, visit www.blazepizza.com or www.facebook.com/blazepizza or click here to view a company video.
Blaze Pizza®, Fast-Fire'd®, the horizontal logo design, and the proprietary names "Pizzasmith", "Intelligent Choices for Our Pizzas, People & Planet" and related trademarks are the property of Blaze Pizza LLC.
Image Available: http://www2.marketwire.com/mw/frame_mw?attachid=3169121
Embedded Video Available: http://www2.marketwire.com/mw/frame_mw?attachid=3169122

Media Contact
Rachel Albritton
502.905.5170
Email Contact

Millennial Restaurant Group
10000 Shelbyville Rd.
Louisville, KY 40223


Blaze Pizza LLC
35 N. Lake Ave., Suite 710
Pasadena, Calif. 91101

EIN Presswire does not exercise editorial control over third-party content provided, uploaded, published, or distributed by users of EIN Presswire. We are a distributor, not a publisher, of 3rd party content. Such content may contain the views, opinions, statements, offers, and other material of the respective users, suppliers, participants, or authors.