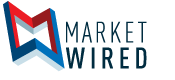 MEDIA ALERT - Credo Demonstrates Single-Lane 50G NRZ at ECOC 2017
Shows Solutions in Support of the 400G CWDM8 MSA to Enable the Deployment of 400G 2km and 10km Optical Links in Data Centers
/EINPresswire.com/ -- GOTHENBURG, SWEDEN--(Marketwired - September 17, 2017) - Credo Semiconductor, a global innovation leader in Serializer-Deserializer (SerDes) technology, today announced it will demonstrate single-lane 50G NRZ at this week's ECOC 2017 Conference in Gothenburg, Sweden.
A device supporting CDR (Clock and Data Recovery) functionality for 50G PAM4 host-side electrical facing interfaces to 50G NRZ optical line-side facing interfaces is a key enabling building block for optical modules conforming to the CWDM8 MSA (8-wavelength Coarse Wavelength Division Multiplexing Multi-Source Agreement). Working with Keysight, Credo is showing a live demo of it's low power 50G PAM4 to 50G NRZ technology in support of the CWDM8 MSA's effort to accelerate 400G optical module deployments.
https://cwdm8-msa.org/static/docs/CWDM8-MSA-Press-Release.pdf
WHERE: ECOC 2017 Conference
Gothenburg, Sweden
Keysight Booth (Hall 3, stand 239)
WHEN: September 18 - 20, 2017
9:30 a.m. – 5:00 p.m.
WHAT: ECOC is one of the premier international conferences in the field, with an exciting and comprehensive coverage of cutting-edge basic and applied research. Each year, ECOC offers unique insights into leading developments in optical communications and unparalleled networking with over 5,000 of your colleagues from all over the world.
About Credo Semiconductor
Credo is a leading provider of high performance, mixed-signal semiconductor solutions for the data center, enterprise networking and high performance computing markets. Credo's advanced Serializer-Deserializer (SerDes) technology delivers the bandwidth scalability and end-to-end signal integrity for next generation platforms requiring single-lane 25G, 50G, and 100G connectivity. The company makes its SerDes available in the form of Intellectual Property (IP) licensing on the most advanced process nodes and with complementary product families focused on extending reach and multiplexing to higher data rates. Credo is headquartered in Milpitas, California and has offices in Shanghai and Hong Kong. For more information: www.credosemi.com