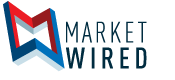 Western Troy Signs Definitive Agreement to Lease a Gold Property Near Leadville, Colorado and Announces Non-Brokered Private Placement
/EINPresswire.com/ -- TORONTO, ONTARIO--(Marketwired - Sep 14, 2017) - Western Troy Capital Resources Inc. (TSX VENTURE:WRY) ("Western Troy" or the "Company") announces that, along with its newly formed, wholly owned US subsidiary, Western Troy Mining Company, it has entered into an arm's length Letter Agreement with Mt. Elbert Mining Company LLC ("MEMC"). The letter agreement sets out the terms and condition upon which Western Troy will enter into a lease agreement on MEMC's interests in the Willow Creek Mine located in Lake Country, Colorado.
The Willow Creek Mine is located approximately 10 miles south of Leadville, Colorado. The property consists of 120 acres of private land, and approximately 1800 acres of contiguous unpatented mining claims. The gold occurs in glacial moraine material over a wide area of the claims. Gold dredging operations were conducted downstream from the property in the 1920's and 1940's. Past drilling and evaluation programs have provided encouraging results, but past operators with limited experience in the mining industry have had difficulty in gold recovery. There is a gravity gold recovery plant on site, and there are exploration and operating permits in place.
Western Troy plans a US$380,000 evaluation program in September and October of this year. The program includes approximately 3,200 feet of drilling that will better define the resource by drilling to bedrock in a number of holes over the known resource area. Past drilling programs and resource calculations have not included drilling to bedrock. The drilling and sampling program will provide information on the size distribution and mineralogy of the gravels and the associated gold content, and this information will be used to undertake a preliminary economic assessment.
Highlights of the Transaction
As consideration for the Transaction, Western Troy has agreed to pay a 5% Net Smelter Return ("NSR") royalty on simple water and gravity recovery methods, and a 3% NSR royalty on production from bedrock. The NSR on bedrock production may be reduced to 2% by payment to MEMC of US$2 million. Western Troy has also agreed to pay a 25% Net Proceeds Interest ("NPI") on simple gravity recovery production of alluvial material, 20% NPI on alluvial material that requires crushing, milling, or leaching, 15% NPI on alluvial material that requires crushing and/or grinding, and leaching, and a 10% NPI from bedrock production. The NPI is to be calculated based on mine site operating cash flow through the 2018 operating season, and will include capital spending incurred thereafter.
Western Troy will issue to MEMC 1,000,000 Series A common share purchase warrants of the Company. Each Series A warrant shall entitle the holder to acquire one common share of the Corporation at an exercise price of C$0.05, exercisable for a period of two (2) years from the date of issuance of the warrants. Western Troy also will issue to MEMC 2,000,000 Series B common share purchase warrants of the Company. Each Series B warrant shall entitle the holder to acquire one common share of the Corporation at an exercise price of C$0.05, exercisable for a period of 120 days from the date of issuance of the warrants. The securities issued will be subject to a four month and one day statutory hold period.
Western Troy is committed to pay MEMC minimum advance NSR royalties and NPI of US$25,000 upon signing, US$100,000 by April 30, 2019, and US$2 million per year beginning in 2020. Western Troy may terminate the agreement at any time. Should Western Troy terminate the agreement after the 2017 evaluation program, it will be required to provide MEMC with an National Instrument 43-101 report on its evaluation program.
The Transaction is subject to the receipt of applicable regulatory approvals by Western Troy being received on or before October 15, 2017, and the satisfaction of certain other closing conditions customary in transactions of this nature.
The Private Placement
Pursuant to the terms of the Transaction, Western Troy proposes to complete a non-brokered private placement pursuant to which it shall issue up to 7,325,000 common shares of Western Troy Capital Resources Inc. at a price of C$0.05 per common share to raise aggregate proceeds of up to C$366,250 (the "Offering"). In connection with the Offering, the Company will enter into subscription agreements with certain shareholders of MEMC and the CEO and a Director of Western Troy.
The securities issued and issuable pursuant to the Offering will be subject to a four month hold period. The Company intends to use the net proceeds from the offering to fund exploration and development at the Willow Creek Mine and working capital. The offering is subject to certain conditions including, but not limited to, the receipt of all necessary approvals, including the approval of the TSX Venture Exchange and applicable securities regulatory authorities, as well as completion of the Transaction.
The Offering provides for the following strategic investor provisions: (i) for as long as the investors own 7.5 percent or more of the undiluted common shares outstanding of the Company, the investors are entitled to nominate one director to the board of directors of the Company; (ii) until December 31, 2020, one-half of the shares held by the investors shall be voted in accordance with the recommendations of management of the Company; and (iii) for a period of two years, the investors have agreed to certain customary standstill provisions.
The securities offered will not be registered under the U.S. Securities Act of 1933, as amended, or applicable state securities laws, and may not be offered or sold to persons in the United States absent registration or an exemption from such registration requirements. This press release shall not constitute an offer to sell or the solicitation of an offer to buy nor shall there be any sale of the securities in any jurisdiction in which such offer, solicitation or sale would be unlawful.
Rex Loesby, Western Troy's CEO, commented, "The Willow Creek Mine offers Western Troy the opportunity to develop a gold producer near term without substantial capital spending. With our current cash and funds from the private placement, we will have the funds to perform the 2017 evaluation program. The funds we expect from the Genivar litigation appeal may well provide the capital to fund the capital required for the 2018 operation, and it is conceivable that profits from the 2018 operation will be sufficient to cover the capital spending required for the plant upgrade to 5,000 tons per day in 2019. Our goal is to fund the project with available cash and the private placement so there may be no need to raise addition funds from the investment market and dilute existing shareholders beyond the private placement. If additional funding is required, our evaluation program should provide the foundation for such funding."
Related Party Transaction
Rex Loesby is an "insider" of Western Troy as he is the CEO and a director. Melvyn Williams, a director of Western Troy, is also an "insider" participating in the Offering. The participation in the Offering by Rex Loesby and Melvyn Williams constitute "related party transactions" as such terms are defined by Multilateral Instrument 61-101 - Protection of Minority Security Holders in Special Transactions ("MI 61-101"), requiring Western Troy, in the absence of exemptions, to obtain a formal valuation for, and minority shareholder approval of, the "related party transaction." Western Troy is relying on an exemption from the formal valuation requirements of MI 61-101 available because no securities of Western Troy are listed on specified markets, including the TSX, the New York Stock Exchange, the American Stock Exchange, the NASDAQ or any stock exchange outside of Canada and the United States other than the Alternative Investment Market of the London Stock Exchange or the PLUS markets operated by PLUS Markets Group plc. Western Troy is also relying on the exemption from minority shareholder approval requirements set out in MI 61-101 as the fair market value of the participation in the Offering by Rex Loesby or Melvyn Williams does not exceed 25% of the market capitalization of Western Troy, as determined in accordance with MI 61-101.
The technical information contained in this press release has been reviewed and approved by Rex Loesby, P.Eng., the President, CEO and a director of the Company, and a "Qualified Person" under National Instrument 43-101.
About Western Troy: Western Troy's shares trade on the TSX Venture Exchange under the symbol WRY. Western Troy has 33,589,970 shares outstanding. More information on Western Troy can be found on its Website at www.westerntroy.com.
CAUTIONARY STATEMENT:
Neither the TSX-V nor its Regulation Services Provider (as that term is defined in the policies of the TSX-V) accepts responsibility for the adequacy or accuracy of this release.
This news release contains forward-looking information that involves substantial known and unknown risks and uncertainties, most of which are beyond the control of Western Troy. Forward-looking statements include estimates and statements that describe Western Troy's future plans, objectives or goals, including words to the effect that Western Troy or its management expects a stated condition or result to occur. Forward-looking statements may be identified by such terms as "believes", "anticipates", "expects", "estimates", "may", "could", "would", "will", or "plan". Since forward-looking statements are based on assumptions and address future events and conditions, by their very nature they involve inherent risks and uncertainties. Although these statements are based on information currently available to Western Troy, Western Troy provides no assurance that actual results will meet management's expectations. Risks, uncertainties and other factors involved with forward-looking information could cause actual events, results, performance, prospects and opportunities to differ materially from those expressed or implied by such forward- looking information.
Forward looking information in this news release includes, but is not limited to, Western Troy's objectives, goals or future plans, statements (including the terms, conditions and objectives of the Transaction), details of the exploration results, potential mineralization, the company's portfolio, treasury, management team and enhanced capital markets profile, the proposed private placement, the timing of the Transaction, the estimation of mineral resources, exploration and mine development plans, timing of the commencement of operations and estimates of market conditions. Factors that could cause actual results to differ materially from such forward-looking information include, but are not limited to, failure or inability to complete the Transaction and the Offering on the terms as announced or at all, regulatory approval processes, failure to identify mineral resources, delays in obtaining or failures to obtain required governmental, regulatory, environmental or other project approvals, political risks, inability to fulfill the duty to accommodate First Nations and other indigenous peoples, uncertainties relating to the availability and costs of financing needed in the future, changes in equity markets, inflation, changes in exchange rates, fluctuations in commodity prices, delays in the development of projects, capital and operating costs varying significantly from estimates and the other risks involved in the mineral exploration and development industry, and those risks set out in Western Troy's public documents filed on SEDAR. Although Western Troy believes that the assumptions and factors used in preparing the forward-looking information in this news release are reasonable, undue reliance should not be placed on such information, which only applies as of the date of this news release, and no assurance can be given that such events will occur in the disclosed time frames or at all. Western Troy disclaims any intention or obligation to update or revise any forward-looking information, whether as a result of new information, future events or otherwise, other than as required by law.