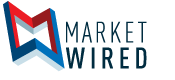 Why Phase 3 Trials Fail: Oncology Case Studies and Lessons Learned, Upcoming Webinar Hosted by Xtalks
Clinipace Worldwide, a global full-service clinical research organization (CRO) serves the unique needs of venture-backed, mid-tier and strategic pharmaceutical, biotechnology and medical device firms, helping them advance drug candidates to deliver successful stakeholder and patient outcomes.
Click here for high-resolution version
/EINPresswire.com/ -- TORONTO, ON --(Marketwired - September 14, 2017) - In this complimentary webinar taking place on Monday September 25, 2017,11am EDT (4pm BST/UK), a team of experts from Clinipace Worldwide will examine high-profile Phase 3 trial failures and discuss lessons learned.
The consequences of Phase 3 trial failures are many. For patients, there can be a worsening of prognosis, quality of life, and/or emotional well-being.
With the price of bringing a new drug to market hitting $2.6 billion these days, Phase 3 trial failures are costly for all stakeholders, including the patients involved in clinical trials, the families who care for them, sponsors and investors, and employees engaged in clinical trial work.
Tune into this no-cost, educational webinar to learn more about:
Stats and facts about Phase 3 failures
The most common causes of failure
Lessons learned from recent case studies
Insights for establishing successful clinical trials
To learn more information about this complementary event visit: Why Phase 3 Trials Fail: Oncology Case Studies and Lessons Learned
ABOUT XTALKS
Xtalks, powered by Honeycomb Worldwide Inc., is a leading provider of educational webinars to the global life science, food and medical device community. Every year thousands of industry practitioners (from life science, food and medical device companies, private & academic research institutions, healthcare centers, etc.) turn to Xtalks for access to quality content. Xtalks helps Life Science professionals stay current with industry developments, trends and regulations. Xtalks webinars also provide perspectives on key issues from top industry thought leaders and service providers..
To learn more about Xtalks visit http://xtalks.com
For information about hosting a webinar visit http://xtalks.com/sponsorship.ashx
Image Available: http://www.marketwire.com/library/MwGo/2017/9/13/11G145461/Images/ClinipaceWorldwide_logo_375px-6f51ad1cd0e3b19aab820b42a3289d45.jpg