Howard Wool – A Chemical Products Pioneer
Environmental Safety Incorporated Founder Howard Wool Celebrates Success in 2017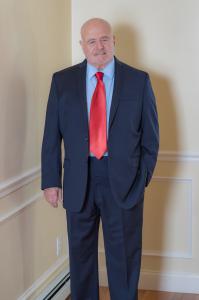 Howard Wool Founder of Environmental Safety Incorporated
Howard Wool Working on a Client Project at Environmental Safety Incorporated
Howard Wool has been a fixture in the industrial chemical industry in the North Eastern United States for 20 years
I used to have 18 sales people and 6 company cars. None of this helped the customer. Now I run a lean, low cost, high-touch business and have had more success than ever before."
— Howard Wool
NEW YORK CITY, NEW YORK, UNITED STATES, September 15, 2017 /
EINPresswire.com
/ -- The industrial chemical industry in the North Eastern US is a competitive market dominated by large players with a lot of clout –
Howard Wool
's Environmental Safety Incorporated is challenging this status quo. They offer a wide range of industrial chemicals including cleaning chemicals, solvents, and floor finishing products along with a personal approach to business that customers love. As the driving force behind Environmental Safety, he's managed to consistently achieve seven figure sales and steady growth year over year.
Wool's unique personal approach
enables him to compete with much bigger competitors. Each client receives individual attention and the company focuses on developing real relationships. If Environmental Safety Incorporated doesn't offer the solution a client is looking for, they help them find the answers they need. They believe the short-term loss of business will result in a long lasting business relationship down the line. Clearly, their strategy is working.
The chemical industry is a complicated multibillion-dollar business. Environmental Safety Incorporated has been a success in this competitive business segment for over 12 years because of the extensive knowledge of ownership. Wool has over 40 years of experience in the chemical industry and uses that experience to create products that offer real benefits to the company's clients.
The company's products are of high quality and competitively priced. They keep their prices low by operating with low overhead without sacrificing quality. This enables them to offer some of the best industrial chemical products in the North East.
Howard Wool enrolled in Hofstra University in 1969 at New Paltz State College. He graduated with a degree in biology and an interest in teaching. After graduation, he spent several years teaching before entering the private sector as a successful entrepreneur. After spending several years out of the business world, he returned to found Environmental Safety Incorporated in 2005. Wool's a strong family man and loves spending his spare time with his three children and five grandchildren. He's also an accomplished amateur musician.
Howard Wool
Environmental Safety Incorporated
555555555
email us here

EIN Presswire does not exercise editorial control over third-party content provided, uploaded, published, or distributed by users of EIN Presswire. We are a distributor, not a publisher, of 3rd party content. Such content may contain the views, opinions, statements, offers, and other material of the respective users, suppliers, participants, or authors.