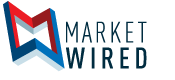 Protext Pharma to Conduct Clinical Trial to Determine Therapeutic Dosage Levels for Treating Diabetes
Company's Near Term Goal to Sell Phytofare® as a Primary Therapy Protocol
/EINPresswire.com/ -- BOCA RATON, FL--(Marketwired - Sep 13, 2017) - Protext Pharma, Inc. (OTC PINK: TXTM) ("Protext" or "the Company"), a biotech company engaged in the development of pharmaceutical botanical medicines that are formulated with highly-bioavailable plant extracts, today announced that, following extensive investigations with scientists at a leading United States diabetic research institute, the company is modifying its forthcoming diabetes study protocols. The studies will focus on establishing an effective therapeutic dosage point for Phytofare® catechin complex as a first line protocol for Type 2 diabetes while also investigating whether Phytofare® catechins can prevent or manage Type 1 diabetes. The Company's near-term goal is to market Phytofare®, which has been clinically proven to have superior bioavailability, as a primary therapy with specific structure-function claims based on forthcoming study results.
Phytofare® catechin complex is a clinically-proven highly bioavailable extract produced from live green tea leaf, containing all 8 catechins or antioxidants found in green tea. Human studies have shown that Phytofare® catechins have twelve-times greater bioavailability over generic catechin extracts, where they are delivered protected to the blood plasma and remained at therapeutic levels for more than 24 hours. This suggests that Phytofare® can achieve favorable clinical effects at low oral daily dosage levels.
 Roger Baylis-Duffield, Chief Executive Officer of Protext Pharma, commented, "In addition to working with CIDP on defining our human clinical trial for Type 2 diabetes, we have been collaborating with a team of leading diabetes researchers based in the US to standardize an investigation model to confirm Phytofare® catechin complex as a primary prevention strategy for autoimmune diabetes and as a glucose regulator for Type 2 diabetes. We want to focus our research on establishing an effective therapeutic dosage point for Phytofare® catechin complex as a first line protocol for diabetes so that we can enter the market on an accelerated basis. The challenge in creating a catechin-based therapy is being able to deliver enough catechins to the system, improve metabolic uptake, and increase residency. We believe Phytofare® can do just that. If we can deliver an all-natural, non-toxic product that eliminates the reliance on insulin injections for many diabetics, this could be a life-changing therapy."
In modifying its research protocols, the Company cited seventeen previously published randomized human trials with green tea catechins that demonstrated favorable effects with glucose control and insulin sensitivity through decreased fasting glucose and Hb A1c concentrations. A further fourteen studies confirmed that catechins are effective in lowering LDL cholesterol and in reducing fatty deposits around the liver and pancreas. In addition, recent investigations at seven Japanese medical institutions established that catechins reduce body fat and cardiovascular risks. In addition, mouse model studies have shown that the auto-immune protective properties of catechins are effective in reducing the onset of Type 1 diabetes. Despite all these clinical investigations and positive findings regarding catechins and diabetes, the universal conclusion is that low bioavailability (absorption) and high daily dosage requirements remain the limiting factors to green tea becoming a primary diabetes therapy. In the case of Type 1 diabetes, a study must be undertaken to determine if green tea catechins can be used at the latent autoimmune stage, before the diabetes starts destroying pancreatic beta cells. For green tea catechins to become effective pharmaceutical alternative medicines, the barriers of solubility, permeability, metabolism, excretion, target tissue uptake, and disposition must be overcome.
Mr. Duffield concluded, "The anticipated positive outcome of this investigation will enable Protext to enter the wellness market with structure function claims in advance of seeking an FDA clearance specific to diabetes. What this means is that the Company could immediately enter the market as a nutraceutical with claims specific to green tea, such as reducing cholesterol, managing glucose levels, etc. Making claims specific for treating diabetes will most likely require additional trials and further FDA clearance. The current global market size for green tea polyphenols is around $300 million. We believe Phytofare® can become the go-to green tea supplement based on its clinically proven twelve-times greater bioavailability. Our goal is to educate consumers to the significant benefits Phytofare® has over traditional green tea and extracts, which we believe will be further validated through our upcoming clinical research."
Copies of the cited studies on green tea and diabetes will be posted to the company's website. Investors are encouraged to follow Protext using:
YouTube: http://bit.ly/ProtextYouTube
Twitter: https://twitter.com/protxtm
Instagram: https://www.instagram.com/protextm/
About Protext Pharma, Inc.
Protext Pharma operates two wholly owned subsidiaries; Plandai Biotechnology South Africa (Pty) Ltd. and Cannabis Biosciences, Inc. The Company is engaged in the research, clinical testing and commercialization of highly bioavailable botanical products -- all-natural ingredients formulated for pharmaceutical applications and produced under pharma-grade conditions. Please visit http://www.protextm.co for further information.
About Plandai Biotechnology SA
Through its wholly owned subsidiary Plandai Biotechnology SA, the Company has the exclusive worldwide license to develop Phytofare® extracts from live plant materials including Phytofare® catechin complex, a highly bioavailable, and clinically proven antioxidant complex produced from live green tea leaves. Phytofare® can deliver a therapeutic level of catechins, which function as powerful antioxidants, to the system where they remain active for over 24 hours.
About Cannabis Biosciences
The Company is actively pursuing government licensing that will allow it to use its proprietary processing and extraction technology to commence investigations and produce a full-profile cannabis extract, one that contains both CBD and the precursor acid form of THC (THC-A and THC-B) found in live cannabis plant. The Company's investigations will be designed to show that the Cannabis Biosciences extraction process, which will use live leaf and low temperatures to extract the phyto-chemicals, should leave the acid forms of THC intact, resulting in a non-psychoactive extract with full medicinal potential and having the heightened bioavailability of other Phytofare® extracts.
Safe Harbor Statement
This release contains forward-looking statements that are based upon current expectations or beliefs, as well as a number of assumptions about future events. Although we believe that the expectations reflected in the forward-looking statements and the assumptions upon which they are based are reasonable, we can give no assurance or guarantee that such expectations and assumptions will prove to have been correct. Forward-looking statements are generally identifiable by the use of words like "may," "will," "should," "could," "expect," "anticipate," "estimate," "believe," "intend," or "project" or the negative of these words or other variations on these words or comparable terminology. The reader is cautioned not to put undue reliance on these forward-looking statements, as these statements are subject to numerous factors and uncertainties, including but not limited to: adverse economic conditions, competition, adverse federal, state and local government regulation, international governmental regulation, inadequate capital, inability to carry out research, development and commercialization plans, loss or retirement of key executives and other specific risks. To the extent that statements in this press release are not strictly historical, including statements as to revenue projections, business strategy, outlook, objectives, future milestones, plans, intentions, goals, future financial conditions, events conditioned on stockholder or other approval, or otherwise as to future events, such statements are forward-looking, and are made pursuant to the safe harbor provisions of the Private Securities Litigation Reform Act of 1995. The forward-looking statements contained in this release are subject to certain risks and uncertainties that could cause actual results to differ materially from the statements made. The company disclaims any obligation to update information contained in any forward-looking statement. This press release shall not be deemed a general solicitation.