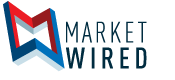 TMS Provides Corporate Update
/EINPresswire.com/ -- VANCOUVER, BRITISH COLUMBIA--(Marketwired - Sep 13, 2017) - Targeted Microwave Solutions Inc. (TSX VENTURE:TMS)(OTCQB:TGTMF)(FRANKFURT:A2ACNT) ("TMS" or the "Company") provided today a corporate update.
Financial Update
As outlined in the Company's Q2 2017 unaudited Condensed Interim Consolidated Financial Statements and accompanying Management's Discussion & Analysis (collectively, the "Q2 Financial Statements"), TMS continues to require a near-term financing to continue operations and fund its working capital deficit. As part of on-going efforts to secure new financing, TMS management and key stakeholders injected funds into the Company to provide short-term partial working capital relief. In July 2017, the Company received a loan from Dr. James Young, Chairman of the Board and CEO, for an aggregate amount of $40,000 USD. In August 2017, the Company entered into an agreement to receive a $50,000 USD loan from Satellite Overseas Holdings Limited ("SOHL") to provide short-term working capital. Despite these short-term loans, the Company continues to face a working capital deficit. Accordingly, the Company is evaluating ways to address the working capital deficit through potential joint venture arrangements, raising additional financing, and/or selling equipment from the Company's Demonstration Plant in King William (the "King William Plant"). Should the Company be unsuccessful in raising funds, it may not be able to fund future growth or satisfy the existing financial obligations as noted in the Q2 Financial Statements.
Operations Update
In July 2017, due to on-going cash limitations, the Company terminated five consulting positions, including its Chief Technology Officer, Steven Lawson. The Company also closed its office in Gaithersburg, Maryland. Under the terms of its lease in Gaithersburg, the Company continues to have an obligation to pay rent to the landlord. In August 2017, the Gaithersburg landlord issued a notice of default for non-payment of rent. The Company plans to seek opportunities to sublet the Gaithersburg office to offset these costs as it no longer has active operations or personnel at that site.
Further to the Company's news release dated June 27, 2017, the landlord of the subleased lands on which the King William Plant is situated, notified the Company of several alleged defaults under the sublease including lack of occupancy operating permits. Despite rectifying the permit issue and protesting these allegations, the landlord has prevented the Company from accessing the King William Plant, resulting in the Company having to suspend operations at that site. The Company is in the process of taking legal action to assert its rights under the terms of the King William land lease that allows the Company to retrieve its equipment from the site for 120 days following the expiry of the lease on August 27, 2017. As part of its claims, the King William landlord has alleged that the Company improperly stored coal at the King William Plant, resulting in environmental contamination. The Company has denied any environmental contamination and has demanded that the King William landlord provide evidence to support this claim. The Company is in the process of taking its own steps to evaluate the alleged contamination claims.
Annual General Meeting ("AGM") Update
In September 2017, the Company held its AGM. During the meeting, Dr. James Young, Mr. Lawrence Siegel, and Mr. Ian Hume were re-elected as Directors. Former Directors Dr. Rajiv Modi and Dr. Stephen Crocker did not stand for re-election and formally concluded their terms as TMS Board members. Following the meeting, Dr. James Young, CEO and Chairman of the Board, made the following comments: "Management and the Board continue to pursue efforts to further finance the Company and determine a near-term strategy to address the Company's current working capital deficiency. The Company is currently looking at several near-term possibilities with potential joint venture partners to deploy the Company's assets and equipment to a commercial site for longer-term operations. We will continue to evaluate all options to realize value from the Company's technology, including but not limited to, selling Company assets and/or rights to the Company's technology."
On behalf of the Board of Directors,
Dr. James Young, Chief Executive Officer and Chairman
About Targeted Microwave Solutions Inc.
Targeted Microwave Solutions Inc. is a clean technology company specializing in mass-flow microwave drying applications for bulk aggregates such as clays, coal, and biomass. The Company is presently seeking opportunities to commercialize the full-scale prototype of its vertical WAVEdri® microwave reactor which is situated in King William, Virginia.
The Company is a reporting issuer in Canada and is listed on the following stock exchanges: (TSX VENTURE:TMS)(OTCQB:TGTMF)(FRANKFURT:A2ACNT)
For further information, visit www.tmsenergy.com or the Company's public disclosure filing on www.sedar.com.
FORWARD-LOOKING STATEMENTS
This news release contains certain statements which are, or may be deemed to be, "forward-looking statements". Forward-looking statements are statements that address or discuss activities, events or developments that we expect or anticipate may occur in the future. Forward-looking statements consist of statements that are not purely historical and, in this news release, include, without limitation, statements regarding the completion of any loans and the receipt of proceeds therefrom, including the execution of definitive documentation, that the proceeds from the loans, if received, will be sufficient for TMS's short-term working capital. When used in this news release, words such as "estimates", "expects", "plans", "anticipates", "projects", "will", "believes", "intends", "should", "could", "may" and other similar terminology are intended to identify such forward-looking statements. Forward-looking statements reflect the then-current expectations, beliefs, assumptions, estimates and forecasts of our management. Because forward-looking statements involve known and unknown risks, uncertainties, assumptions and other factors which are difficult to predict, our actual results, performance or achievements or the actual results or performance of the industries and markets in which we operate and intend to operate may be materially different from those anticipated in our forward-looking statements. Forward-looking statements involve significant uncertainties and risks, should not be read as guarantees of future performance or results and will not necessarily be an accurate indication of whether or not such results will be achieved. A number of factors could cause actual results to differ materially from the results discussed in our forward-looking statements, including our ability to negotiate and executive definitive documentation for the loans, that working capital requirements may be greater than projected, that TMS will be able to successfully resolve the dispute with the landlord in King William, Virginia, that TMS will be able to successfully close its office in Gaithersburg, Maryland, and such other matters described in our public filings available on SEDAR at www.sedar.com. Accordingly, readers should exercise caution in relying upon our forward-looking statements and we undertake no obligation to publicly revise such statements to reflect subsequent events or circumstances, except as required by law.
Neither the TSX Venture Exchange nor its Regulation Services Provider (as that term is defined in the policies of the TSX Venture Exchange) accepts responsibility for the adequacy or accuracy of this release.