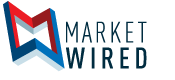 The ASPI Group is pleased to announce the lease of its ASPI Commerce Park 3 building in Moses Lake, Washington to MITSUBISHI AIRCRAFT CORPORATION AMERICA, Inc.
/EINPresswire.com/ -- MOSES LAKE, WA--(Marketwired - Sep 12, 2017) - The ASPI Commerce Park 3 building is a 50,000 sq. ft. tilt-concrete Class A facility located at 8396 Doolittle Drive. It features a state-of-the-art dry penet fire suppression system, 24 foot interior heights, and rail access. The property is owned under ASPI Group's wholly owned development subsidiary, North American Foreign Trade Zone Industries, LLC. The ASPI Commerce Park includes 200,000 square feet of Class A industrial buildings and is 100% occupied. Mitsubishi Aircraft Corporation America will join other premier employers within the complex including Coca-Cola, Parker Hannifin, Southern Wine and Spirits, Inland Empire Distribution Systems, and WeHash. Tenants in the ASPI Commerce Park support supply chain management for global industries including Genie/TEREX and International Paper.
Mitsubishi Aircraft Corporation America, Inc. is conducting a multi-year flight test and FAA certification program for its new advanced technology Mitsubishi Regional Jet (MRJ) at the massive Grant County International Airport in Moses Lake, Washington. This 92-seat futuristic design passenger jet is Japan's first complete aircraft to be developed in 50 years. It will feature super fuel efficient Pratt and Whitney engines. First passenger flights with U.S. carriers are expected in 2020. The testing and certification is being done under contract with Seattle-based AeroTec and involves over 400 aerospace engineers, pilots, and managers locating to Moses Lake. Information on the Mitsubishi Regional Jet program can be found at www.flytheMRJ.com. The ASPI Commerce Park 3 Building will support the Mitsubishi Regional Jet program by providing warehousing and logistics facilities.
The ASPI Group is the largest private landowner and industrial developer at the Grant County International Airport industrial complex. The airport, owned and operated by the Port of Moses Lake, boasts the longest civilian runway in the United States at 14,500 feet, 325 annual days of VFR flight conditions, an FAA control tower, Regional TRACON, Index D fire response, and 24-hour U.S Customs. It is also a designated FAA Spaceport. Virtually every global carrier and aircraft can be seen at Grant County International Airport. Several aerospace companies have facilities within the airport industrial area including Boeing, General Dynamics, AeroTec, Aviation Technical Services, Greenpoint Technologies, and Sonico. Over 3,000 workers are employed within the airport industrial complex.
The ASPI Group regularly participates in industrial recruitment of large employers to Washington State in conjunction with the Washington State Department of Commerce and the Grant County Economic Development Council. International employers located at the ASPI Technology Park include BMW/SGL Automotive Carbon Fibers (largest carbon fiber production facility in the world) and Fuji Chemical (biopharmaceuticals). In addition to proximity to the massive airport infrastructure, ASPI shovel-ready industrial sites have access to the Grant County PUD's low cost hydro-electric power and U.S Foreign Trade Zone No 203.
No brokers were involved in this transaction.
Contact
Andy Chen or Kim Foster
425.264.1000