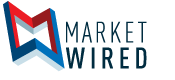 Opus Independent Directors Unanimously Recommend to Accept WSP's Increased Offer
Additional Lock-Up Agreements Signed
/EINPresswire.com/ -- MONTREAL, QUEBEC--(Marketwired - Sep 12, 2017) - WSP Global Inc. (TSX:WSP) ("WSP" or the "Corporation") is pleased to announce that the Independent Directors of Opus International Consultants Limited (NZSE:OIC) ("OIC") have today unanimously supported and recommended shareholders to accept WSP's increased proposed takeover offer, in cash, for 100% of the fully paid shares in OIC (the "Offer"). As part of negotiation with OIC's Independent Directors, WSP has agreed to increase the total amount paid to accepting shareholders to NZ$1.92 per OIC share, including a fully imputed cash dividend of NZ$0.14 per OIC share. The other terms of the Offer remain unchanged. The Offer, which is firm and final, now values the entire issued share capital of OIC at approximately NZ$283.9 million (C$262.5 million).
In addition to the Lock-Up Agreement entered into on August 14, 2017 with UEM Edgenta Berhad (KLSE:EDGENTA), OIC's major shareholder, WSP has also entered into additional Lock-Up Agreements with three institutional shareholders of OIC, being Accident Compensation Corporation, Salt Funds Management Limited and Aspiring Asset Management Limited, which brings the total of OIC shares under Lock-Up Agreements to 70.55%. Also, all Independent Directors of OIC intend to accept WSP's increased Offer in respect of the OIC Shares that they hold or control.
WSP sent its Offer Document dated August 30, 2017 to OIC shareholders on September 1, 2017 and filed it on SEDAR at www.sedar.com. WSP's variation notice informing OIC shareholders of the Offer increase will be mailed to OIC shareholders shortly, has been released to the NZX and will also be filed on SEDAR at www.sedar.com. The Offer remains open for acceptance until 11:59 pm on November 27, 2017, unless extended in accordance with the New Zealand Takeovers Code.
Rothschild and its New Zealand alliance partner, Cameron Partners Limited, are jointly acting as financial adviser to WSP in respect of the Offer. Chapman Tripp is acting as legal adviser to WSP in respect of the Offer.
ABOUT WSP
As one of the world's leading professional services firms, WSP provides technical expertise and strategic advice to clients in the Property & Buildings, Transportation & Infrastructure, Environment, Industry, Resources (including Mining and Oil & Gas) and Power & Energy sectors. We also offer highly specialized services in project delivery and strategic consulting. Our experts include engineers, advisors, technicians, scientists, architects, planners, surveyors and environmental specialists, as well as other design, program and construction management professionals. With approximately 37,000 talented people in more than 500 offices across 40 countries, we are uniquely positioned to deliver successful and sustainable projects, wherever our clients need us. www.wsp.com
FORWARD-LOOKING STATEMENTS
Certain information regarding WSP contained herein may constitute forward-looking statements. Forward-looking statements may include estimates, plans, expectations, opinions, forecasts, projections, guidance or other statements that are not statements of fact. Although WSP believes that the expectations reflected in such forward-looking statements are reasonable, it can give no assurance that such expectations will prove to have been correct. These statements are subject to certain risks and uncertainties and may be based on assumptions that could cause actual results to differ materially from those anticipated or implied in the forward-looking statements. WSP's forward-looking statements are expressly qualified in their entirety by this cautionary statement. The complete version of the cautionary note regarding forward-looking statements as well as a description of the relevant assumptions and risk factors likely to affect WSP's actual or projected results are included in the Management's Discussion and Analysis for the year ended December 31, 2016, which is available on SEDAR at www.sedar.com. The forward-looking statements contained in this press release are made as of the date hereof and WSP does not assume any obligation to update or revise any forward-looking statements, whether as a result of new information, future events or otherwise unless expressly required by applicable securities laws.
Isabelle Adjahi
Senior Vice President, Investor Relations and Communications
WSP Global Inc.
514-340-0046, ext. 5648
isabelle.adjahi@wsp.com