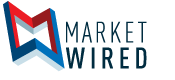 Reign Sapphire Corp. Subsidiary Coordinates Collection Expands with New Men's Line
Delta Collection applies the original wearable memory to bolder, simpler designs for men
/EINPresswire.com/ -- BEVERLY HILLS, CA--(Marketwired - Sep 11, 2017) - Reign Sapphire Corp., (OTCQB: RGNP) ("Reign" or the "Company"), a direct-to-consumer, branded and custom jewelry company, today announced the launch of Coordinates' Delta Collection, a line of men's jewelry with our signature engraved location coordinates.
Seizing on a boom in demand for men's jewelry, the line features larger, more minimal designs intended to appeal to a broad range of male consumers seeking to fix the time and place of life's special events.
Thick open cuffs, chain ID bracelets, and dog tags give a sense of the line's modern
style.
Instagram is a key marketing channel for this launch with over 77,000 followers, driving traffic to Coordinates' ecommerce site.
"The data we track revealed the men's demographic as untapped and initial market acceptance is encouraging," commented Reign CEO Joseph Segelman. "Further optimization using the accumulated data is underway to improve ROI."
About Reign Corporation:
Reign Sapphire Corp. (OTCQB: RGNP) is a Beverly Hills-based, D2C branded and custom jewelry company with three niche brands: Reign Sapphires: ethically produced, millennial targeted sapphire jewelry, Coordinates Collection: custom jewelry, inscribed with location coordinates commemorating life's special moments, and Le Bloc: classic customized jewelry. http://www.reignsc.com
Forward Looking Statements
This press release includes "forward-looking statements" within the meaning of the U.S. federal securities laws, which statements may include information regarding the plans, intentions, expectations, future financial performance, or future operating performance of Reign Sapphire Corporation ("Reign" or the "Company"). Forward-looking statements are based on the expectations, estimates, or projections of the Company's management as of the date of this press release. Although Reign's management believes these expectations, estimates, or projections to be reasonable as of the date of this presentation, forward-looking statements are inherently subject to significant business risks, economic and competitive uncertainties, or other contingencies, which could cause the Company's actual results or performance to differ materially from what may be expressed or implied in the forward-looking statements. Important factors that could cause Reign's actual results or performance to differ materially from the forward-looking statements include those set forth in the "Risk Factors" sections in the Company's filings with the Securities and Exchange Commission, including the risks set forth in the company's Annual Report on Form 10-K for the year ended December 31, 2016, which is available for viewing on the SEC's EDGAR website. These forward-looking statements speak only as of the date of this press release and, except as required by law, Reign specifically disclaims any obligation to update these forward-looking statements, even if new information becomes available in the future.
Investor and Media Inquiries:
Reign Sapphire Corporation
info@reignsc.com
+1 (213) 457-3772

EIN Presswire does not exercise editorial control over third-party content provided, uploaded, published, or distributed by users of EIN Presswire. We are a distributor, not a publisher, of 3rd party content. Such content may contain the views, opinions, statements, offers, and other material of the respective users, suppliers, participants, or authors.