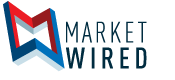 Admission of Whisky Live Hong Kong 2017 increased by 50%, The first whiskey charity auction raised nearly HK$60,000 for Orbis
/EINPresswire.com/ -- HONG KONG, CHINA--(Marketwired - Sep 10, 2017) - Hong Kong's largest whisky carnival, Whisky Live Hong Kong 2017, was successfully held at Kowloon Bay International Trade and Exhibition Centre today. The event attracted 40 exhibitors and over 2,000 admissions this year, increased by 30% and 50% respectively. The first whisky charity auction, 11 vintage whisky has been auctioned off, raised nearly HK$60,000 for Orbis.
"We aimed to create public understanding to Whisky because of the rise of Whisky boom in Hong Kong in recent years. Whisky, not only served the sense satisfaction, also a combination of science, craftsmanship, culture, society and personal experience. It was delighted to have different parties' support and donation, including wine distributors, whisky bars and collectors, who showed industrial support to the society and contributed to the community. " said Mr. Branco Wong, Whisky Live Hong Kong Organizer and General Manager of Spirits Culture Limited.
In terms of the scale, Whisky Live Hong Kong 2017 is double in size compare to the previous year, which showcased over 300 verities of whiskies. Along with different activities, such as mastercalsses and entertainment programs, the organizer aimed to build a platform with Whiskey knowledge and entertainment for participants. Participants can get a taste of the whisky as well as the culture in a fun and recreational perspective.
Whisky Live Hong Kong 2017 Programs:
Whisky Tasting From Exhibitors
Whisky & Food Pairing Series
Whisky Masterclasses and Workshops
Art Exhibition sponsored by Art Future
Glenfiddich Stand Up Comedy featuring Vivek Mahbubani
BACARDÍ Legacy Cocktail Booth at Whisky Live
Leica Photography Exhibition
Whisky Charity Auction
Limited Edition Whisky for Sale
"The first Whisky Live Hong Kong made a record with 1,200 tickets being sold in one-week time. The sale of this year is even better, the VIP ticket which selling in $980, has been all sold out in a very short period. Result in 200 more special tickets were added due to overwhelming response. According to the impressive result, we are pleasant to see the constant growth in whisky lovers," said Mr. Nicholas Siu, Executive Director of Spirits Culture Limited.
Event photo link: https://drive.google.com/open?id=0Bws9rY8qM2l9MHE3ZkhxTGpLcjQ
Some auctioned whiskies as follow:
The Singleton 41 years old
- Limited to 600 bottles globally with the estimated auction price at HK$20,000, it is a rare bottle with the highest reserve price.
Bowmore 23 years old Port Cask Matured
- Product of Bowmore in Islay, it is a well sought-after bottle aged in Port Cask limited to 12,000 bottles globally, demonstrating pleat character while elegant.
Whisky Live Hong Kong 2016 Special Bottle Glen Garioch 23 years old
- Glen Garioch is a small distillery from the eastern side of Highland, Scotland. Famous for its short distills, it produces mellow whisky with notes of fresh orange, dried fruit and spices.
Glenlivet 25 Years Of Age
- As one of the earliest distilleries that receives license in Speyside, Glenlivet has a long history in whisky with high insistence in making whisky, which severely impacts the whisky development. This old-age bottle demonstrates the character of the distillery for its rich and complex styles.
VIve La Vie Ink Dragon Glen Ord aged 8 years
- It is one of the rising IB brands. The label features different elements of Chinese painting, which is an exceptional experience on the palate as well as in the eyes.
Special Joint Bottling of 4 local whisky bars from Linkwood 1989 aged 27 years
- Produced by four whisky bars in Hong Kong, including Bar Butler The Japanese Whisky Bar, Ginger, Nocturne Bar, Club Qing, it is the first crossover bottle introduced to Hong Kong carrying an exceptional meaning.
About Whisky Live:
Whisky Live is an international celebration of whisky, bringing the best whiskies of the world together under the same roof. It takes place across the globe, in major cities including London, Paris, Melbourne, Hong Kong and Taipei. Whisky Live prides itself on bringing together the finest whiskies, great food and a range of education and entertainment to make learning about whisky both fun and stimulating.
Event Website: http://www.whiskylivehk.com
Whisky Live Hong Kong 2017 Exhibitors:
Aberfeldy, Aberlour, The Ardmore, Auchentoshan, Bacardí, Baker's, Ballantine's, The Balvenie, Basel Hayden, The BenRiach, Booker's, The Botanist, Bowmore, Bruichladdich, Bushmills, Canadian Club, Chichibu, Chivas, Classic Malts by Diageo, Connemara, Dewar's, Elements Of Islay,, GlenDronach, Glenglassaugh, Glen Garioch, Glenfiddich, The Glenlivet, GlenGrant, Golden Horse, The Hakushu, Hibiki, Ichiro's Malt, Jack Daniel's, Jameson, Jim Beam, Johnnie Walker, Knob Creek, Laphroaig, Longmorn, Maker's Mark, Michel Couvreur, Morrison and Mackay, Old Pulteney, Ri, Royal Brackla, Royal Salute, Scapa, Spirits Shop' Selection, The Singleton, SMWS, Teacher's, Wild Turkey, WoodFord, The Yamasaki, Karuizawa, 963
Website: http://www.whiskylivehk.com/exhibitors-partners-2017
For Media Enquiry, please contact:
Ms Peggy Mak
Tel.:+852 3159 2982 / +852 9482 3144
Email: Email Contact

Ms Michelle Chan
Tel.: +852 3159 2902 / +852 9231 2441
Email: Email Contact

Ms Winnie Ma
Tel.: +852 3159 2962 / +852 9870 6509
Email: Email Contact
Distribution channels:
Agriculture, Farming & Forestry Industry
,
Amusement, Gaming & Casino
,
Book Publishing Industry
,
Consumer Goods
,
Culture, Society & Lifestyle
,
Food & Beverage Industry
,
Media, Advertising & PR
,
Movie Industry
,
Music Industry
,
Religion
...

EIN Presswire does not exercise editorial control over third-party content provided, uploaded, published, or distributed by users of EIN Presswire. We are a distributor, not a publisher, of 3rd party content. Such content may contain the views, opinions, statements, offers, and other material of the respective users, suppliers, participants, or authors.