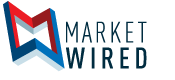 Gerard Daniel Worldwide (Canada) to attend the 2017 Canadian Frac Sand Exhibition & Conference
/EINPresswire.com/ -- MISSISSAUGA, ON--(Marketwired - September 06, 2017) - Gerard Daniel Worldwide (Canada) announces that they will be attending the Canadian Frac Sand Exhibition & Conference at the MET Conference Centre on September 11th-12th, 2017. The annual conference brings the North American frac sand industry supply chain together to evaluate potential solutions for market and logistical challenges. Attended by over 50 industry-leading firms, the conference aims to generate strategic discussion between guests to build cross-market relationships and create new business opportunities. Attendees of Canadian Frac Sand 2017 will receive the most up-to-date market intelligence and industry presentations on the latest developments from the frac sand market and transportation network. Key topics on this year's agenda include:
Supply and demand forecasts for the Frac sand market
New rail loading, offloading, and transloading developments
Reducing transportation costs and pricing dynamics
Optimizing existing rail infrastructure, storage points, and capacity
Trucking and last-mile transportation strategies
End user case studies and proppant quality requirements
The conference encourages representatives from engineering, market research, logistics & transportation, supply chain management, and a variety other departments to attend. Featured attendees from past conferences include Panasonic, Meritor, Chevron, and Hexion Energy, discussing key topics and developing valuable insights & connections. Representatives from North American E&Ps, drilling & well service companies, proppant suppliers, and many other industry sectors attend with the intent to integrate with North American shale and tight oil industries.
About Gerard Daniel Worldwide Canada -- www.gerarddaniel.ca
Gerard Daniel Worldwide Canada has established themselves as one of the top distributors and manufacturers of stainless steel wire mesh, perforated metals and separator screens in Canada. Their massive inventory and strategic approach has allowed them to deliver custom tailored solutions to a large selection of clients in aerospace, electronics, security, food, and filtration industries.
In attending this year's Canadian Frac Sand Exhibition & Conference, Gerard Daniel Worldwide Canada aims to integrate into the frac sand industry supply chain by fostering strategic business partnerships. Their proficiency in the wire cloth industry has highlighted the potential for new opportunities for the application of their products. Their products offer substantial benefits to various levels of the supply chain, not limited to the following:
High quality screens for precision sizing of frac sand
Manufacturing to fit virtually all types of OEM shaker/separator machines
Various types of edging, including canvas, vinyl and hi-temp nomex
Wide range of polymer de-blinding accessories including silicone, EPDM and neoprene
Gerard Daniel Worldwide Canada maintains the largest inventory of wire cloth in the world, including over 5,000 types of mesh alongside their ability to offer fully customized solutions. This massive selection allows their customers to reduce their inventory levels and incorporate just-in-time manufacturing techniques that save both time and money.
Contact Information:
Jason Merlin
Outside Sales Rep.
Gerard Daniel Worldwide
205 Courtneypark Drive W, Suite 101
Mississauga, ON L5W 0A5
jmerlin@gerarddaniel.com
(905) 670-8558
(416) 710-0529