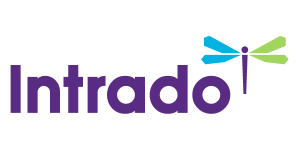 Huttig Building Products, Inc. Chief Financial Officer to Speak at the CL King's 15 Annual Best Ideas Conference 2017
/EIN News/ -- ST. LOUIS, Sept. 05, 2017 (GLOBE NEWSWIRE) -- Huttig Building Products, Inc. ("Huttig") (NASDAQ:HBP), a leading domestic distributor of millwork, building materials and wood products, today announced that its Vice President and Chief Financial Officer, Oscar Martinez, will present at the CL King 15th Annual Best Ideas Conference at 8:45 a.m. EDT on Thursday, September 14th, at the Omni Berkshire Place Hotel in New York City.
"I look forward to representing Huttig to discuss our financial results and growth plans with current and prospective investors," said Oscar Martinez.
The presentation will be webcast live and can be accessed at the following address: http://www.huttig.com/Investors/Investor-Relations. Following the live webcast, a replay will be available on the same website for at least 30 days.
About Huttig
Huttig, currently in its 133rd year of business, is one of the largest domestic distributors of millwork, building materials and wood products used principally in new residential construction and in home improvement, remodeling and repair work. Huttig distributes its products through 27 distribution centers serving 41 states. Huttig's wholesale distribution centers sell principally to building materials dealers, national buying groups, home centers and industrial users, including makers of manufactured homes.
For more information, please contact: 
Don Hake (314) 216-2600 
investor@huttig.com