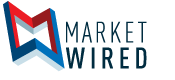 Flow Initiates Credit Facility For Markets Impacted By Hurricane Irma
Customers urged to take all Necessary Preparations
/EINPresswire.com/ -- MIAMI, FL--(Marketwired - Sep 5, 2017) - In light of the potential impact of Hurricane Irma, Flow is proactively providing free local on net credit of $10 to all customers for 48 hours. Customers will be notified via SMS when the credit becomes available starting at 3 pm on Tuesday in Antigua, St. Kitts, Anguilla, Montserrat and Dominica. BVI customers will receive credit starting from 8 am on Wednesday and TCI from 3 pm on Thursday.
Garfield Sinclair, C&W's Caribbean President said, "According to the National Hurricane Center Hurricane Irma has strengthened into a powerful Category 5 Hurricane with winds of up to 180mph as it bears down on the Leeward Islands of Antigua & Barbuda, Anguilla, Montserrat, St. Kitts and Nevis and the British Virgin Islands, as well as Dominica, which is now under Tropical Storm warning."
"C&W/Flow is ready to provide support to our customers and colleagues as they weather the storm. We care about people's lives and safety and it is for this reason that we have proactively decided to put plans in place to support those who will need our help. If you are in the path of this powerful Hurricane, I urge you to take every precaution. The safety of you and your families are of primary importance, so stay safe, stock up on supplies, understand your local evacuation routes and make an emergency plan. For us at C&W/Flow we are taking every precaution to ensure that our systems are also ready to withstand the onslaught of this dangerous Hurricane."
Sinclair urges everyone "to heed the warnings, stay up to date with the weather bulletins, prepare and do what is necessary to protect life and property. We want our customers to be able to reach out to family, friends and neighbours during this time and that is why all prepaid customers in above markets will receive $10 of free local on-net credit, valid for 48 hours. All customers will be notified by SMS when they receive the credit."
"We will continue to provide updates via the media as necessary regarding office closures in affected markets," Sinclair added.
About Liberty Global
Liberty Global is the world's largest international TV and broadband company, with operations in more than 30 countries across Europe, Latin America and the Caribbean. Liberty Global invests in the infrastructure that empowers its customers to make the most of the digital revolution. Liberty Global's scale and commitment to innovation enables it to develop market-leading products delivered through next-generation networks that connect its 25 million customers who subscribe to 51 million television, broadband internet and telephony services. Liberty Global also serves over 10 million mobile subscribers and offers WiFi service across seven million access points.
Liberty Global's businesses are comprised of two stocks: the Liberty Global Group (NASDAQ: LBTYA) (NASDAQ: LBTYB) (NASDAQ: LBTYK) for its European operations, and the LiLAC Group (NASDAQ: LILA) and (NASDAQ: LILAK) (OTC PINK: LILAB), which consists of its operations in Latin America and the Caribbean.
The Liberty Global Group operates in 12 European countries under the consumer brands Virgin Media, Ziggo, Unitymedia, Telenet and UPC. The LiLAC Group operates in over 20 countries in Latin America and the Caribbean under the consumer brands VTR, Flow, Liberty, Mas Movil and BTC. In addition, the LiLAC Group operates a subsea fiber network throughout the region in over 30 markets.
For more information, please visit www.libertyglobal.com.