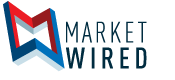 TobyRich launches SmartPlane Pro FPV, the new app controlled plane
TobyRich launches SmartPlane Pro FPV, the new app
Click here for high-resolution version
/EINPresswire.com/ -- BREMEN, GERMANY--(Marketwired - September 05, 2017) - TobyRich, the only drone company that focuses on app controlled planes, has just launched SmartPlane Pro FPV.The new model carves out beautiful flight paths and bold stunts thanks to the durable craftsmanship behind this collection. Pilots can experience each movement their flights take with virtual reality glasses while the intuitive smartphone control is easy to operate.
Non-stop aviation style movement
Playful and fun, SmartPlane Pro FPV offers unique non-stop aviation style movement similar to real-life planes, empowering everyday people to take flight with daring aeronautical paths and exhilarating stunts. While traditional quadcopter drones tend to hover and jerk, SmartPlane Pro FPV offers a smooth and stunning ride encouraging beauty in movement.
German-designed quality, reliability and durability
And with this movement comes fun -- SmartPlane Pro FPV is designed in Germany. Just as German made cars carry a reputation of quality and precision, SmartPlane Pro FPV is equally as reliable. The unique aircraft is made of ultra-durable TobyRich DURINUM® material and the aircraft fuselage is made of high-tech reinforced carbon fibre. Built to survive the impact and toll aviation movement takes on drones, SmartPlane Pro FPV withstands collisions inherent in active flights and landings. With adventurous flying comes crashing! Pilots can take audacious risks with the SmartPlane Pro FPV and not be afraid of breaking the drone.
Virtual reality experience
Pilots can also experience the action with Virtual Reality glasses included in this set. The aircraft camera streams live video to the glasses, offering a bird's eye view of the flight path for an exciting and breathtaking experience, wherever the SmartPlane Pro FPV takes off. From backcountry views to urban perspectives, SmartPlane Pro FPV offers a perspective personalized by the pilot and each flight.
Intuitive smart phone app
These recreational drones amp up the action with their new and easy to use app that includes a flight school, stunts and missions. With just one hand the intuitive smartphone control is it easy to operate. Pre-programmed stunts such as looping, hovering, helicopter mode and much more can be activated by a simple motion and are carried out autonomously. Customized flight profiles can also be added to unleash a completely new flying experience.
To request a meeting with the team or be one of the first journalists to fly SmartPlane Pro FPV, please contact Dalyce at d.suanez@open2america.com.
http://www.tobyrich.com/en/media/smartplane-pro-fpv/
About TobyRich:
Co-founders Tobias "Toby" Dazenko and Ulrich "Rich" Ditschler combine their passion for tech, games and all things gadgets with some hard-core aviation experience offering the only app controlled planes that empower everyone with the ability to fly! Designed in Germany, TobyRich drones are known for ultra-durability. And the unique non-stop aviation style movement of these planes offers a playful and fun experience that encourages flight paths and stunts that dreams are made of!
The group was a winner of the IoT accelerate Berlin Innovation Award sponsored by Google and Ericson in 2015. TobyRich was also successfully participated in the German equivalent of Shark Tank.
Image Available: http://www.marketwire.com/library/MwGo/2017/9/5/11G145026/Images/TobyRich_launches_SmartPlane_Pro_FPV-84d1c200d213beb8b669a888418976d3.jpg