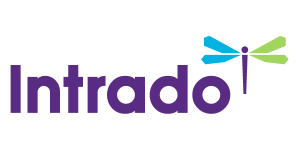 Northeastern University Hillel Announces Gilad Skolnick as Executive Director
/EIN News/ -- BOSTON, Sept. 05, 2017 (GLOBE NEWSWIRE) -- Northeastern University Hillel announced today that it has hired Gilad Skolnick as Executive Director in which capacity he will lead the effort of engaging students in a vibrant and pluralistic Jewish campus community.

The Board of Directors of NEU Hillel issued the following statement: "We take great pleasure in announcing Gilad Skolnick as Executive Director of Northeastern University Hillel. Mr. Skolnick served Hillel while a student at the University of Massachusetts-Amherst and worked on campuses throughout the United States through his prior position at CAMERA. We believe Gilad has the personality, broad skills and deep experience to spearhead our organization's efforts."
Gilad Skolnick commented, "I'm excited to begin working with the students and staff in continuing NEU Hillel's tradition of excellence. NEU Hillel offers a warm Jewish home and a center of learning on Israel and Judaism. I look forward to expanding and creating programming on Jewish life and identity, as well as building partnerships with a range of groups and organizations."
Mr. Skolnick previously worked as Director of Campus Programming at CAMERA and earned an M.A. from the University of Delaware in Urban Affairs and Public Policy and B.A. degrees from the University of Massachusetts-Amherst in History, Communication, and Judaic Studies.
Mr. Skolnick served in the IDF Spokesperson's Unit, and is a regular contributor to various publications, such as the Algemeiner, the Jerusalem Post, Israel21c.org, and Times of Israel. In May 2017, Mr. Skolnick presented at the United Nations about anti-Israel movements on college campuses.
Gilad's hobbies include hiking, and he is proud to have hiked all 683 miles of the Israel National Trail.
About NEU Hillel
Northeastern University Hillel is a 501(c)(3) non-profit organization that creates space for Jewish students to socialize, explore their Jewish roots and learn leadership skills through volunteer and community service. NEU Hillel provides programming that engages students, creates meaningful Jewish experiences and enhances their Jewish journey.
For more information about NEU Hillel, see www.northeasternhillel.org 
To support NEU Hillel, visit us at www.northeasternhillel.org/support-us
For general inquiries, please contact: +1.617.373.3937