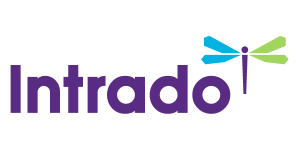 LaSalle Solutions Renews Cisco Advanced Security Architecture Specialization in US
/EIN News/ -- ROSEMONT, Ill., Sept. 05, 2017 (GLOBE NEWSWIRE) -- LaSalle Solutions, a leading provider of technology lifecycle management services, announced today that it has again achieved Advanced Security Architecture Specialization from Cisco. The specialization recognizes LaSalle Solutions as having fulfilled the training requirements and program prerequisites to sell, design and deploy comprehensive Cisco security solutions.

As a Cisco Advanced Security Architecture Specialized Partner, LaSalle Solutions has proven its ability to provide sophisticated, value-added Cisco solutions through in-depth sales capabilities, technology skills and service offerings.
"We are proud to once again achieve the Advanced Security Architecture Specialization from Cisco," said Steven Robb, president of the Solutions Group at LaSalle Solutions. "With new security breaches happening every day, it's more important than ever for organizations to protect themselves against malicious attacks. This specialization shows that we've taken the necessary steps to help our customers develop comprehensive network security solutions, ensuring that they have all the tools to mitigate risk and safeguard their IT infrastructures against new threats and hacking techniques."
The Cisco Channel Partner Program provides partners with the training required to build sales, design and technical talent and then validates their skills through a third-party audit.
About LaSalle Solutions
Founded in 1980, LaSalle Solutions is a leading provider of technology lifecycle asset management services. LaSalle enables its customers to improve their technology operations through enhanced processes, management and reporting for better planning and return on investment. LaSalle Solutions' processes, outstanding customer service and powerful, market-leading cloud-based toolset, LAMP, enable customers to obtain better business outcomes through transparency and reliable results at their fingertips.
LaSalle Solutions is a division of MB Equipment Finance LLC, a subsidiary of MB Financial Bank, N.A., a commercial bank headquartered in Chicago. MB Financial Inc. is the publicly traded holding company for MB Financial Bank, N.A. and is traded on the NASDAQ as "MBFI."
For more information on LaSalle Solutions, please visit www.elasalle.com and www.YouTube.com/LaSalleSolutions.
LaSalle Solutions and LAMP are registered trademarks of LaSalle Solutions in the United States.
Press Contact

Beth Kirshenberg
LaSalle Solutions 
847.823.9600
marketing@elasalle.com