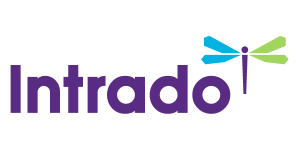 IMPORTANT EQUITY ALERT: Khang & Khang LLP Announces Securities Class Action Lawsuit against Top Ships Inc. and Encourages Investors with Losses to Contact the Firm
/EIN News/ -- IRVINE, Calif., Sept. 05, 2017 (GLOBE NEWSWIRE) -- Khang & Khang LLP (the "Firm") announces the filing of a securities class action lawsuit against Top Ships Inc. ("Top Ships" or the "Company") (Nasdaq:TOPS). Investors who purchased or otherwise acquired shares between January 17, 2017 and August 22, 2017, inclusive (the "Class Period"), are encouraged to contact the Firm in advance of the October 23, 2017 lead plaintiff motion deadline.

If you purchased Top Ships shares during the Class Period, please contact Joon M. Khang, Esq., of Khang & Khang LLP, 4000 Barranca Parkway, Suite 250, Irvine, CA 92604, by telephone: (949) 419-3834, or by e-mail at joon@khanglaw.com.
There has been no class certification in this case yet. Until certification occurs, you are not represented by an attorney. You may choose to take no action and remain a passive class member as well.
According to the Complaint, CEO Evangelos J. Pistiolis ("Pistiolis"), caused Top Ships to engage in a series of manipulative share issuance/sales transactions with Kalani Investments Limited ("Kalani") through which Top Ships would sell its common shares and securities convertible into common shares to Kalani at a significant discount to market price and file registration statements so that Kalani could resell these shares into the market. When Kalani's sales of Top Ships stock caused the price of Top Ships stock to decline, Top Ships would reverse split the stock, causing a certain number of outstanding shares to be merged into a single share, and thereby raise the price of Top Ships stock. Then, Top Ships would again sell securities to Kalani and the same pattern of transactions would ensue.
At the same time that Top Ships was engaging in these transactions, the Company failed to disclose the true purpose of the transactions and related stock issuances and reverses – to finance related-party transactions and acquisitions that primarily benefited Pistiolis and his related companies, and otherwise funnel money to Top Ships insiders. While Top Ships used the proceeds from these offerings to further enrich Pistiolis and his affiliates through various related-party transactions, the value of Top Ships common stock has declined by more than 99%, which caused investors harm according to the Complaint.
If you wish to learn more about this lawsuit, or if you have any questions concerning this notice or your rights, please contact Joon M. Khang, Esq., a prominent litigator for almost two decades, by telephone at (949) 419-3834, or by e-mail at joon@khanglaw.com.
This press release may constitute Attorney Advertising in some jurisdictions.
Contact

Joon M. Khang, Esq.
Telephone: 949-419-3834
Facsimile: 949-225-4474
joon@khanglaw.com