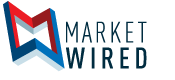 Safy Introduces First Smart Portable Safe Bag to Protect Personal Items at All Times
New stylish smart bag features motion sensor, alarm, power bank and RFID safe pocket to guard belongings from theft during everyday activities
/EINPresswire.com/ -- LJUBLJANA, SLOVENIA--(Marketwired - Sep 5, 2017) - Today, Safy announces the smartest, safest, and most stylish bag on the market. The portable safe bag features built-in technology to prevent personal belongings from being stolen and ensures valuables are protected in one place.
Safy features a three-digit security combination lock or fingerprint module that ensures only the bag's owner (or authorized users) have access to the contents inside the bag. The advanced security features also allow users to easily lock their bag and attach the cut-resistant strap to an existing object (beach chair, suitcase, etc.) to protect the contents inside, while automatically sounding an alarm if it senses the bag is being stolen. When activated, the motion sensor on the inside of the bag triggers an alarm within five seconds of being picked up to notify the owner if their bag is being stolen. While the owner is carrying the bag, the motion sensor can be turned off to prevent the alarm from sounding.
"While there are many portable safes available on the market right now, Safy is the only option that has built-in technology and security functions that can be used for everyday activities," said Andrej Brumec, Founder of Safy. "Portable safes should be able to go everywhere with the owner while making it impossible to steal, and that's why we invented something that was a step ahead of the competition. Safy is a beautifully designed bag that can not only be used at the beach, while traveling or for any other scenario, but also features multiple levels of protection to provide the owner with peace of mind."
In addition to the technology guarding the bag's contents, Safy's design protects the owner's valuables with an aluminum and polycarbonate frame that is water resistant and durable strap. The bag also features a radio-frequency identification (RFID)-safe pocket to protect owners from passive skimming of RFID-enabled cards or passports, and a power bank so users can easily charge their electronics.
Safy is available for pre-order starting at $79 for the basic model with the three-digit lock, $119 for the smart model with the three-digit lock, motion sensor, alarm and 5.000 mAh power bank, or $189 for the smart plus model with the fingerprint module, motion sensor, alarm and 10.000 mAh power bank. The bag will be available in black or white, and will begin shipping in Spring of 2018.
About Safy
Safy is a team of Slovenian designers who set out to create a portable safe featuring smart technology that can be used every day. With the Safy bag, the company seeks to provide customers with the smartest and safest bag on the market. For more information, visit www.safybag.com.
Media Contact
Janie Elderdice
Uproar PR for Safy
321-236-0102 x234
Email Contact