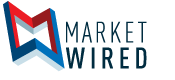 Cherubim Interests, Inc. Receives $7,000,000 Commitment from GHS Investments LLC
Company Poised For Strategic Growth
/EINPresswire.com/ -- PORTLAND, OR--(Marketwired - Sep 5, 2017) - Cherubim Interests, Inc. (OTC PINK: CHIT) ("the Company"), an expansion-stage alternative construction, and real estate development company, announces that it has signed an equity purchase agreement (EPA) with GHS Investments, LLC, an institutional investor. The capital will create significant growth capital for CHIT, enabling the execution of its business plan, on favorable terms.
Under terms of the agreement, CHIT has the right, but not the obligation, to sell up to $7 million of its common stock to GHS, in an amount that the Company determines. Patrick Johnson, CEO of CHIT, said, "We intend to use this new infusion of cash from GHS to expand our business model of real estate development and property management."
Johnson further stated: "This move is important because it has resulted in a significant improvement of the terms under which we can access capital on an as and when needed basis." The Company intends to use the capital for strategic growth such as acquiring real estate to construct a state of the art production and distribution hub for BudCube Cultivation Systems technology as well as acquiring additional real estate assets in order to deploy the BCS business concept.
IMPORTANT DISCLOSURE: Cherubim Interests, Inc. (OTC PINK: CHIT) and BudCube Cultivation Systems USA is planning execution of its stated business objectives in accordance with current understanding of State and Local Laws and Federal Enforcement Policies and Priorities as it relates to Marijuana (as outlined in the Justice Department's Cole Memo dated August 29, 2013), and plan to proceed cautiously with respect to legal and compliance issues. Potential investors and shareholders are cautioned that the companies will obtain advice of counsel prior to actualizing any portion of their business plan. Advice of counsel with regard to specific activities of the companies, Federal, State or Local legal action or changes in Federal Government Policy and/or State and Local Laws may adversely affect business operations and shareholder value.
About GHS Investments LLC
GHS Investments, LLC, is a leading private investment and management group providing financing solutions for high potential small cap enterprises.
For more information, visit: https://ghscap.com/
About BudCube Cultivation Systems
BudCube Cultivation Systems USA ("BCS") has developed a proprietary, fully portable and scalable, Controlled Environment Cultivation Technology that serves as a turnkey solution for cultivators of legal medical and recreational cannabis, as well as any other plant species. Coupled with a real estate development and property management business model, BudCube Cultivation Systems can position itself anywhere in the world where the cultivation of cannabis is legal.
BCS provides cultivation solutions for commercial application. It offers cultivators quick entry into a fast growing market at a price point that is very attractive when compared to the traditional construction and cultivation solution. BCS features a business model unparalleled in the industry and stands to benefit greatly as more and more market participants seek to gain entry into this sector.
For more information, visit www.budcube.com
About Cherubim Interests Inc.
Cherubim Interests specializes in alternative construction projects, as well as covering the entire spectrum of real estate development: due diligence, acquisition, planning, construction, renovation, and management; providing complete beginning-to-end development programs for mixed use, single, and multifamily projects and properties.
For more information, visit www.cherubiminterests.com
Safe Harbor Statement
This release includes "forward-looking statements" within the meaning of Section 27A of the Securities Act of 1933, as amended, and Section 21E and/or 27E of the Securities Exchange Act of 1934 that are based upon assumptions that in the future may prove not to have been accurate and are subject to significant risks and uncertainties, including statements as to the future performance of the company and the risks and uncertainties detailed from time to time in reports filed by the company with the Securities and Exchange Commission. Statements contained in this release that are not historical facts may be deemed to be forward-looking statements. Investors are cautioned that forward-looking statements are inherently uncertain. Although the company believes that the expectations reflected in its forward-looking statements are reasonable, it can give no assurance that such expectations or any of its forward-looking statements will prove to be correct. Factors that could cause results to differ include, but are not limited to, the company's ability to raise necessary financing, retention of key personnel, timely delivery of inventory from the company's suppliers, timely product development, product acceptance, and the impact of competitive services and products, in addition to general economic risks and uncertainties.