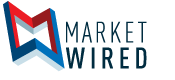 Aviation Week Network Announces Launch of Queensland Australia Pavilion at MRO Asia-Pacific 2017
/EINPresswire.com/ -- NEW YORK, NY--(Marketwired - August 22, 2017) - Aviation Week Network announced plans to showcase the strength and depth of the aviation maintenance, repair and overhaul (MRO) industry in Queensland, Australia during MRO Asia Pacific, happening October 31 to November 2, 2017 in Singapore. Companies from the region will be featured in The Queensland Pavilion at the conference and exhibition, which will be held at the Singapore Expo Convention and Exhibition Centre.
The Queensland Pavilion will be located on the exhibition floor November 1 and 2 and will include the following companies: AIR 360, Aviation Australia, Aviation Labour Group, Electronic & Mechanical Calibrations, Flying Colours Aviation, Pacific Turbine Brisbane, Precision Aviation Group, Qantas Engineering, Queensland Aerospace College, and Sikorsky Helitech.
Focused on commercial aviation maintenance, repair, and overhaul (MRO), the event is the industry's largest in Asia-Pacific featuring speakers from airlines, OEMs, regulators, suppliers, and service providers. Taking place at the Singapore EXPO Convention & Exhibition Centre, MRO Asia Pacific attracts more than 4500 attendees from 65 countries including China, France, India, Japan, Korea, Malaysia, Singapore, United Kingdom and the United States, with 81 percent involved in the purchasing cycle.
The Queensland Pavilion will join the Singapore Pavilion, featuring 29 companies from the region, and the Inflight Pavilion, Workshop and Awards, hosted in collaboration with HMG Aerospace.
The aerospace industry already contributes significantly to Queensland's economy and jobs. In 2015-16, Queensland's aircraft manufacturing and repair businesses generated approximately $1.2 billion in revenue, of which $565 million went directly into the Queensland economy.
"We are delighted that companies in the Queensland region are working together at MRO Asia-Pacific to showcase the strength of the MRO industry in the region," said Lydia Janow, Managing Director/Events & Tradeshows, Aviation Week Network. "This event, which grows each year, sets the industry standard as the place to gather and learn the latest news, experience the hottest technologies and meet with aviation decision makers."
ABOUT AVIATION WEEK NETWORK
Aviation Week Network is the largest multimedia information and services provider for the global aviation, aerospace and defense industries that has a database of 1.2 million professionals around the world. Industry professionals rely on Aviation Week Network for analysis, marketing and intelligence. Customers include the world's leading manufacturers, suppliers, airlines, business aviation operators, militaries, governments and other organizations that serve this global market. The product portfolio includes Air Transport World, Aviation Week & Space Technology, AC-U-KWIK, Aircraft Blue Book, Airportdata.com, Air Charter Guide, AviationWeek.com, Aviation Week Intelligence Network, Business & Commercial Aviation, ShowNews, SpeedNews, Fleet and MRO forecasts, global maintenance, repair and overhaul (MRO) tradeshows and aerospace & defense conferences.
ABOUT INFORMA
Aviation Week Network is part of Informa, the international business intelligence, academic publishing, knowledge and events group. Informa serves commercial, professional and academic communities, helping them connect and learn, and creating and providing access to content and intelligence that helps people and businesses work smarter and make better decisions faster.
Informa has over 7,500 colleagues in more than 20 countries and a presence in all major geographies. It is listed on the London Stock Exchange and is a member of the FTSE 100.