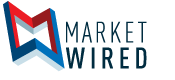 Bergio International Reports Second Quarter 2017 Financial Results
Net Sales of $136,430 for the 2nd quarter 2017 as Compared to Sales of $51,079 for the 2nd quarter 2016
/EINPresswire.com/ -- FAIRFIELD, NJ--(Marketwired - Aug 22, 2017) -  Bergio International, Inc. ("Bergio", or the "Company") (OTC PINK: BRGO), a leading diversified jewelry designer and manufacturer of fine jewelry, today reported its financial results for the second quarter of fiscal year 2017 ended June 30, 2017.
Highlights
During the six months ended June 30, 2017, the Company showed improvement in its operations and expenses, and continues to pursue new opportunities which we believe will provide a basis for future growth. The Company is sustaining from taking any convertible debt as to keep their balance sheet clean.
Net Sales of $136,430 for the 2nd quarter 2017 as Compared to Sales of $51,079 for the 2nd quarter 2016.


Income from operations was $28,311 for the 2nd quarter as compared to a loss of $175,986 for the same period last year.


Although the Total Sales for the six months ending June 30, 2017 decreased by 41%, the Gross Profit increased by 20% for the six months.


Selling and Administrative Expenses has decreased more than 2.5 times for the 2nd quarter and for the six month ending June 30, 2017 it has decreased by 89%.


Loss of Operations was $90,082 for six month ending June 30, 2017 compared to a Loss of Operations of $282,657 for same period in 2016.
Mr. Berge Abajian, President and CEO of Bergio, stated, "It has been very turbulent the past three years due to the conditions in the jewelry industry. My focus has been to consolidate all expenses, regroup, and relaunch. I am pleased with this quarter as it shows the turnaround of our core business and especially our boutique which improved our revenues and gross margins. We have many opportunities that we are exploring but I am being very careful for our next strategic move."
Please follow us on Twitter for company updates.
We encourage everyone to read our full results of operations contained in our Quarterly Report on Form 10-Q filed with the United States Securities and Exchange Commission, which is scheduled to be filed on August 21, 2017, which can be found at sec.gov.

EIN Presswire does not exercise editorial control over third-party content provided, uploaded, published, or distributed by users of EIN Presswire. We are a distributor, not a publisher, of 3rd party content. Such content may contain the views, opinions, statements, offers, and other material of the respective users, suppliers, participants, or authors.