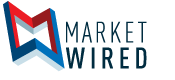 Vanderbilt's Newest OSJ Grows Again Backed by West Coast Support
Vanderbilt Financial Group's growth continues with the addition of Financial Advisor Thomas Ray and new support team on the West Coast
Thomas Ray, of Santa Rosa, CA, joins Vanderbilt Financial Group as the firm's newest Impact Investing focused advisor.
Click here for high-resolution version
/EINPresswire.com/ -- WOODBURY, NY--(Marketwired - August 21, 2017) - Vanderbilt Financial Group, the Sustainable Broker Dealer and RIA welcomes yet another Impact Investing focused Financial Advisor, Thomas Ray, to their newest Office of Supervisory Jurisdiction.
The OSJ, run by Hunter Brownlie, grows to 11 financial advisors with the addition of Tom. Like the 10 before him who joined in July, Tom was also previously affiliated with Financial West Group and has dedicated his practice to sustainable and social Impact Investing. Tom is located in Santa Rosa, California and has 16 years of experience as a Financial Advisor.
"I enjoy working with clients in many areas, but I especially love to teach and guide them in creating a portfolio that's tailor made just for them -- in close harmony with their unique values," says Ray. He continues, "The notion of affiliating with Vanderbilt, the sustainable broker dealer, is a long-time dream come true! Until recently, I didn't know that such a firm existed. I can't wait to start working with Vanderbilt and my very good friend in Hunter Brownlie's advisory group. The folks at the home office have been welcoming, responsive, and super-helpful. I'm thrilled and honored to be on board!"
Vanderbilt's focus on Impact Investing through their online collaborative and educational community, www.ImpactU.me, has been a driving force in the firms growing number of Impact Investing/SRI/ESG-focused financial advisors. Steve Distante, Vanderbilt CEO and Impact U Founder & Chief Disruption Officer, says, "Impact Investing is the future of our industry. The significant growth we have experienced this year is made up of financial advisors who understand and embrace impact as well. We're humbled that so many Impact veterans, like Tom, have decided to join us in our impact journey."
Vanderbilt has also welcomed a team of operational support staff on the West Coast. Vanderbilt COO Joe Trifiletti says, "We are strategically growing our footprint by extending our back office to California to support our advisors with extended hours. This new support team has decades of experience and will service Vanderbilt Financial Advisors adequately in all time zones and position us for even more growth."
About Vanderbilt Financial Group: Founded over 50 years ago in 1965 and located in Woodbury, NY, Vanderbilt Financial Group is the Entrepreneurial Broker Dealer known as the Sustainable Broker Dealer and RIA committed to investing with purpose. Vanderbilt is a full service Broker Dealer and Advisory firm with a focus on Impact Investing. Vanderbilt's refreshing, unique, and innovative culture is a driving force to constantly strive to positively impact their community. To learn more, check out http://joinvanderbilt.com/.
Image Available: http://www.marketwire.com/library/MwGo/2017/8/21/11G144395/Images/ThomasRay-4986b73be887bed4802fe07830f02df8.jpg