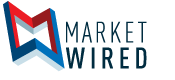 Aviation Week MRO Europe, London, October 3-5
/EINPresswire.com/ -- NEW YORK, NY--(Marketwired - August 21, 2017) - Aviation Week MRO Europe (#MROE) will be held October 3-5 at the ExCeL London. Exhibition space is almost completely sold out based on the tremendous success of MRO Europe 2016, which took place in Amsterdam.
Focused on commercial aviation maintenance, repair, and overhaul (MRO), the event is the industry's largest in Europe featuring speakers from airlines, OEMs, regulators, suppliers, lessors, and service providers. MRO Europe is sponsored by CFM, Chromalloy, HEICO, Pratt & Whitney, Satair Group, StandardAero and UTC Aerospace Systems at the Platinum Level.
Attendance MRO Europe is expected to surpass the 7,000 registered attendees for last year's conference and exhibition, with more than 600 attendees representing airlines. Each year, approximately two-third of attendees serve at the vice president, director or manager level with more than half representing a "buy/approve" influence. More than 400 service providers will be in attendance.
The keynote address will be delivered by Laurent Martinez, Head of Services for Airbus, who will share the Airbus Global Market Forecast and speak on the direction aircraft maintenance is headed from the perspective of the OEM.
Attendees will also hear industry leaders and executives from Virgin Atlantic, Wizz Air Hungary, GE Aviation, Boeing, Delta TechOps, Qatar Airways, Rolls-Royce Digital, AFI KLM E&M, Iberia Maintenance, Lufthansa Technik, Egyptair, Embraer, Icelandair, and easyjet, among others.
Sessions include:
MRO Europe Market Forecast and Key Trends
Big Data: Finding the winners
Investing in Old versus New
Dynamics and Trends: MRO Partnerships
New Technology Investment: Go or No-Go?
Connectivity and Cabin Modification
Supply Chain & Predictive Maintenance
State of the Airlines Fleet and Requirements Review
New to MRO Europe will be the Heli Zone and "Go-Live" Demo Theater on the Exhibition Floor. Aviation Week Network's Helicopter Fleet & MRO Forecast estimates that the worldwide business fleet will grow to 34,700 aircraft by 2025, with a 10-year MRO requirement of $83 billion.
"As the leading hub for the latest news ands trends, MRO Europe sets the standard for networking with aviation decision makers and experiencing the latest technology," said Lydia Janow, Managing Director/Events & Tradeshows, Aviation Week Network. "MRO Europe grows year after year with a record number of 7,000 registered attendees in 2016. We are looking forward to returning to London and expect an even larger number of attendees."
MRO Europe registration hours are Tuesday, October 2, 8:00 a.m. to 5:15 p.m., Wednesday, October 3 from 8:00 a.m. - 5:30 p.m., and Thursday, October 4 from 8:00 a.m. - 3:00 p.m. Exhibition hours are Wednesday, October 3, 10:30 a.m. - 5:30 p.m. and Thursday, October 4, 9:30 a.m. - 3:00 p.m.
ABOUT AVIATION WEEK NETWORK
Aviation Week Network is the largest multimedia information and services provider for the global aviation, aerospace and defense industries that has a database of 1.2 million professionals around the world. Industry professionals rely on Aviation Week Network for analysis, marketing and intelligence. Customers include the world's leading manufacturers, suppliers, airlines, business aviation operators, militaries, governments and other organizations that serve this global market. The product portfolio includes Air Transport World, Aviation Week & Space Technology, AC-U-KWIK, Aircraft Blue Book, Airportdata.com, Air Charter Guide, AviationWeek.com, Aviation Week Intelligence Network, Business & Commercial Aviation, ShowNews, SpeedNews, Fleet and MRO forecasts, global maintenance, repair and overhaul (MRO) tradeshows and aerospace & defense conferences.
ABOUT INFORMA
Aviation Week Network is part of Informa, the international business intelligence, academic publishing, knowledge and events group. Informa serves commercial, professional and academic communities, helping them connect and learn, and creating and providing access to content and intelligence that helps people and businesses work smarter and make better decisions faster.
Informa has over 7,500 colleagues in more than 20 countries and a presence in all major geographies. It is listed on the London Stock Exchange and is a member of the FTSE 100.