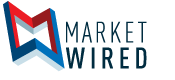 HempLife Today Announces its new Website will be live by 5PM EDT on Friday, 8.18.2017
/EINPresswire.com/ -- DENVER, CO--(Marketwired - Aug 17, 2017) - Ubiquitech Software Corp. (OTC PINK: UBQU), through its subsidiary HempLife Today™, an innovative and growing Company offering the finest CBD (Cannabidiol) products derived from Hemp, is announcing that its new Website will be live by 5PM eastern time on Friday, 8.18.2017.
The Company first announced the new Website development earlier this year and is very pleased that the new site will be live on Friday. The new HempLifeToday.com Website features a complete redesign, new logo, new CannazALL™ product images, more information with easier navigation, a completely redesigned product page, and other internal programming to make it the most complete and robust site in the history of the Company.
From the front-end to the back-end of the new site, enhancements have been made across the board. New tracking and API protocols have been implemented, new heat map and user interaction data is being recorded, and site speed has been improved via Amazon hosting of images and scripts.
CEO James Ballas states, "We are very proud of the new HempLife Today Website and our creative team and programmers did a fantastic job. This new site will help immensely with the overall growth of the Company and the lofty goals we have set forth for our growth. In addition, it goes to the commitment we have for this division and shows that we will follow through on the goals we set forth as well."
COO Luke Dreyer adds, "We're excited to improve our site with all the latest technological and design enhancements that website users are expecting today and everything about the site is new and designed for the easiest use, navigation, and ordering. And, as previously mentioned, the new site will be the most mobile friendly site we've had and we anticipate a mobile friendly Google rating of 98% or better, which is very important because over 50% our traffic is from mobile traffic."
The Company encourages all shareholders to check out the new site at www.HempLifeToday.com after 5PM EDT on Friday, 8.18.2017, and to spread the word with as many people as possible. In addition, to celebrate the new HempLife Today™ Website, all shareholders, and friends and family, can save 25% on any product or quantity through the weekend using Coupon Code: Get25OFF.
*The Company looks forward to releasing more news about HempLife Today™ and other Divisions within the next week.
About HempLife Today™
HempLife Today™ was created by a group of highly motivated, skilled and health minded people. Who have learned that Hemp, and Hemp related products, can be a great source of increased health, vitality, and overall well being in our lives. We also believe that high grade CBD (Canabidiol), could very well be the miracle supplement the world has been waiting for as more and more people discover the health benefits of this remarkable extract. HempLife Today™ offers its quality CBD products @ www.HempLifeToday.com
About Ubiquitech
Ubiquitech Software Corp, through its subsidiaries is a dynamic multi-media, multi-faceted corporation utilizing state-of-the-art global internet marketing, DirectResponse (DRTV) Television, Radio, Internet Content, and traditional marketing to drive traffic to the new and emerging multi-billion dollar industries like its subsidiaries HempLife Today™ and CryptoBuy.com
HempLife Today™ focuses on the exciting and dynamic new thinking in the world today that recognizes the important health and life enriching enhancement that CBD Oil from the Hemp plant can bring. Through its network of quality USA growers HempLifeToday.com™ has developed multiple and proprietary CannazALL™ CBD oil products that include; It's popular CBD Tinctures, Concentrated Oils, GelCaps, Skin Salve, e-liquid, and CannazALL Pets CBD products all offered @ www.HempLifeToday.com
CryptoBuy.com focuses on the burgeoning new world of Crypto Currencies and is created to be a service to persons interested in tracking and trading the many existing and future Crypto Currencies worldwide.
This press release contains forward-looking statements. Words such as "expects", "intends'', "believes'', and similar expressions reflecting something other than historical fact are intended to identify forward-looking statements, but are not the exclusive means of identifying such statements. These forward-looking statements involve a number of risks and uncertainties, including the timely development and market acceptance of products and technologies, the ability to secure additional sources of finance, the ability to reduce operating expenses, and other factors described in the Company's filings with the OTC Markets Group. The actual results that the Company achieves may differ materially from any forward-looking statement due to such risks and uncertainties. The Company undertakes no obligation to revise or update any forward- looking statements in order to reflect events or circumstances that may arise after the date of this release.

EIN Presswire does not exercise editorial control over third-party content provided, uploaded, published, or distributed by users of EIN Presswire. We are a distributor, not a publisher, of 3rd party content. Such content may contain the views, opinions, statements, offers, and other material of the respective users, suppliers, participants, or authors.