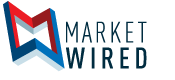 ZE PowerGroup Becomes a Tableau Technology Partner
ZE(R), the Global Leader in Enterprise Data Management is combining the technology of its award-winning end to end ZEMA(TM) Platform with Tableau to Enhance its Business Intelligence Offering
RICHMOND, BC--(Marketwired - August 16, 2017) - ZE PowerGroup Inc. ("ZE"), today announced its partnership with Tableau Software to allow ZEMA end-to-end data management platform integrate with industry leading visualization tools.
/EINPresswire.com/ -- Analyzing and making sense of vast amounts of data to derive actionable insights is now faster and easier by combining the technology of two market leading solutions: ZE's ZEMA and Tableau. ZEMA's unrivalled and validated market data can now be leveraged with Tableau to explore and analyze data with stunning and visually compelling clarity. It's now possible to stream and interpret masses of data through ZEMA to Tableau to create instant interactive drill-down reports of different types. Tableau's point-and-click functionality speeds up this process, allowing for a faster pattern discovery.
"Business Intelligence just got smarter," said Nader El-Ramly, ZE Chief Product Officer. "Integrating ZEMA with Business Intelligence leading platforms like Tableau, provides powerful extension of ZEMA data to ZEMA users who can now seamlessly utilize the range of analytics offered by these products. This is another major leap by ZEMA in making data available "as a service" to our clients. The power these technologies add to the ZEMA data will provide strong and unprecedented analytical leverage for our clients."
With this technology partnership, ZEMA data can be easily transformed into numerous Tableau visualization dashboards in minutes. Users can keep manipulating ZEMA data to see whether any patterns emerge; this simplifies and expedites the discovery process.
By connecting with business intelligence technology like Tableau, ZE is able to provide clients with a broader range of visualization solutions to help them make better informed decisions.
"ZE PowerGroup has an impressive data catalogue of over 9,000 unique data reports from more than 800 different data providers. With the addition of the ZEMA's Tableau Connector, our mutual customers can now easily use Tableau to explore ZEMA data and discover hidden insights," said Todd Talkington, Director of Technology Partnerships at Tableau. "ZE's data, analytics, and automation allows clients to optimize and monitor crucial business processes, while making smart, informed business decisions."
About ZE and ZEMA
ZE is a technology leader providing customers with software and services that transform decoupled and fragile data into streamlined, transparent, secure, and automated business processes. ZEMA, ZE's award-winning flagship software, is a comprehensive data management and business process automation software solution. With its unparalleled data library, analytical functionalities, curve management, and integration capabilities, ZEMA offers a modular, end-to-end, automated solution for clients of all sizes, operating in any industry.
Head Office: 1-866-944-1469
UK Office: +44-(0)800-520-0193
www.ze.com
inquiries@ze.com

For media inquiries please contact:
Michelle Mollineaux,
Manager of Marketing & Business Development
ZE PowerGroup Inc.
Office: 604-244-1469
Direct: 778-296-4189
Fax: 604-244-1675
Email: michelle.mollineaux@ze.com