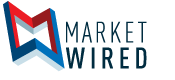 Art And Artists From Around The World Await Visitors This Fall At The 11th Edition Of The Asia Contemporary Art Show
Special features include a focus on Japanese art and the return of Artist Dialogues
"Dream Garden No.18" by Shi Lifeng, Soemo Fine Arts, China, Room 4208
Click here for high-resolution version
/EINPresswire.com/ -- HONG KONG, CHINA--(Marketwired - Aug 16, 2017) - Returning this fall with its 11th edition, the Asia Contemporary Art Show at the Conrad Hong Kong opens on September 21st and continues until the 24th. Recognized as the longest-running and most successful hotel art fair in Asia, the Show will welcome over 80 galleries from across Asia and the world, and will include artwork from an array of countries such as Myanmar, Peru, Lebanon, Japan, Vietnam and many others.
Beginning on Thursday, September 21st, arts patrons and select guests will be welcomed at the exclusive UnionPay Private View, and this will be followed by an invitation-only UnionPay VIP Collectors Preview. General admission opens on Friday, September 22nd with a fun HK Liquor Store Art Night, and continues over the weekend.
As the only contemporary art fair in the fall, the Asia Contemporary Art Show offers guests an exceptional art viewing experience that includes a spotlight on contemporary Japanese art, with Intersections: Japan; and the unique opportunity to meet and engage with artists directly in Artist Dialogues. Along with the over 2,500 works that will be on show, including many artists and exhibiting galleries new to the Hong Kong market, visitors can view and buy from a wide range of artworks that will fit into any new or established collection.
"The fall is a great time for arts and culture in Hong Kong!" remarked Show Director Mark Saunderson. "For this autumn edition, we are excited to introduce a new sector series, entitled Intersections, with Japan the first country to be spotlighted. Viewers will see works by artists from across Japan, including sculpture, woven bamboo works and an array of fascinating contemporary paintings in a variety of mediums.
"We are also excited to be part of the 'Japan Autumn Festival in Hong Kong - Rediscovering Nippon 2017', organised by the Consulate-General of Japan in Hong Kong together with supporting organisations. This celebration of Japanese arts, culture and products will run from early fall to the end of November, and will include a range of exciting events in the fields of Film, Arts, Performance, Sports, Education and Food and Beverage, with events taking place across Hong Kong."
Saunderson continues, "We are also excited to welcome our new Lead Partner UnionPay International (UPI). They will be launching the very exclusive Diamond Prestige Card this fall, as well as hosting both the exclusive champagne UnionPay Private View and the UnionPay VIP Collectors Preview, providing select guests -- including many of its most privileged clients -- exclusive access to the Show. With so much great art to browse and buy at the Asia Contemporary Art Show, we encourage all UnionPay credit card holders to stop by and add a great piece of art to their collections!"
A World of Art at the Asia Contemporary Art Show
Na-Loretta Law, China & UK
Artist Dialogues - Room 4122
Architect and photographer Na-Loretta Law's (b. 1973, Zhanjiang) work is a manifestation of emotion, an embodiment of her state of being. In capturing her photographic images, the artist embarks on a journey of emotional exploration with fragments of her life being captured along the way. Law works mostly with analogue photography, using medium format cameras and traditional printing processes.
"Ice" by Na-Loretta Law, Chromogenic Print on Archival Paper, China & UK, Room 4122
Gianfranco Meggiato, Italy
BOCCARA ART- Room 4004
Born in a city where sky and sea melt together, Gianfranco Meggiato's (b. 1963, Venice) bronze sculptures embody a lightness that is obtained through a masterful understanding of space. There is a seamless balance between energy and space in Meggiato's rotating works; an organic, almost cellular quality that envisions inanimate objects that breathe and pulsate with their own souls.
"Sfera Sole" by Gianfranco Meggiato, Bronze, BOCCARA ART, U.S.A., Room 4004
Nguyen Duc Huy, Vietnam
ASIANA Fine Asian Art - Room 4010
In the world of "perfect body" images and the excessive use of Photoshop, Nguyen Duc Huy's (b. 1976, Quang Binh) graphical paintings celebrate the full-bodied woman, offering a refreshing perspective on real life and challenging common beliefs about beauty. Using circles, triangles and chequered patterns, the artist depicts the everyday lives of women, capturing the singular essence of each face and dress among quotidian scenes.
"Rising Above" by Nguyen Duc Huy, Acrylic on Canvas, ASIANA Fine Asian Art, Hong Kong, Room 4010
Pu Ru, China
Macey & Sons Auctioneers and Valuers Limited - Room 4226
Pu Ru (1896 - 1963) was a traditional Chinese painter and calligrapher and a member of the ruling house of the Qing dynasty. He was a cousin to Pu Yi, the last Emperor of China. Trained in the "literati" style of painting and calligraphy, Ru's repertoire consists of classical themes representing contemplative moments amongst nature often accompanied with poems composed by the artist himself.
"Blue and Green Landscape with Scholar" by Pu Ru, Ink and Colour on Paper, Macey & Sons Auctioneers and Valuers Limited, Ink on Paper, Hong Kong, Room 4226
Jeff Murray, United Kingdom
Artist Dialogues - Room 4115
Jeff Murray's (b. 1986, London) pen and ink works compel the viewer to get lost within their detailed world. Drawing influence from surrealist masters like H.R. Giger and M.C. Escher, the artist meticulously creates visual worlds inspired by his many travels across continents. His work captures the openness with which he embraces other cultures and their artistic heritage.
"Saint Basil" by Jeff Murray, Pen and Ink on Canvas, United Kingdom, Room 4115
Soe Soe, Myanmar
V'Art Space - Room 4005
One of the most recognised artists from Myanmar, Soe Soe (b. 1967, Laputta) captures the essence of his country with creative energy and detail, galvanising basic elements of colour and design, and transforming them into brilliant visual effects. As if peering through a car window during a monsoon-lashed afternoon, Soe's paintings are an acute observation of the subtleties of daily life in Yangon.
"Bustling Street V" by Soe Soe, Acrylic on Canvas, V'Art Space, Malaysia, Room 4005
Tian Xutong, China
Artists in Taiwan - Room 4312
Tian Xutong (b.1962, Beijing) takes great inspiration from the paintings of the Song Dynasty where painters retreated into nature to find the moral equilibrium that was lacking in the human world. Adapting the most simplified of symbols, the artist seeks to represent the stillness, perfection, and co-existence of everything as expounded by Zen philosophy.
"Blooming" by Tian Xutong, Ink on Rice Paper, Artists in Taiwan, Ink on Rice Paper, Taiwan, Room 4312
In order to enhance the visitor art viewing experience at the Asia Contemporary Art Show, all exhibiting artists and galleries will be featured on Asia Contemporary Art Buyer. With over 14,000 artworks by more than 2,000 artists, visitors to the show will be able to browse and buy works before, during and after the Show, a convenient 24/7 art engagement opportunity for both experienced and younger collectors worldwide.
 
EXHIBITOR LIST

 
EXHIBITOR
COUNTRY
1st.iKON
South Korea
A Gallery
Hong Kong
April Gallery
Lithuania
ART CODE GALLERY
Hong Kong
Art Loi Studio
Hong Kong
Art tu:
Hong Kong
Artists in Taiwan
Taiwan
Artium Miami Art Gallery
USA
ArtspaceKnot
South Korea
ASIANA Fine Asian Art
Hong Kong
Audrey Palacios
Spain
BEN Gallery
China
BLINK Gallery
Hong Kong
BOCCARA ART
USA
Buenaventura Art Gallery
Thailand
CK. ART SPACE
South Korea
Emma Hack Gallery
Australia
Fabrik Gallery
Hong Kong
Fotan Artists - ARTHOME.HK
Hong Kong
Fotan Artists - Chung Fung Studio
Hong Kong
Fotan Artists - Winnie Chan & Amy Chow
Hong Kong
Fotan Artists - Winnie Davies & Joseph Watson
Hong Kong
Francesca Gnagnarella
Italy
Galerie GAIA
South Korea
GALERIE OVO
Taiwan
Gallery Art Plaza
South Korea
Gallery Artlink
South Korea
Gallery d'Arte
USA
Gallery Mayjune
South Korea
Gallery Michelle
South Korea
Gallery OUT of PLACE
Japan
Gallery Seek
Japan
Gao Xiao Yun Gallery
China
Gao Yi Gallery
China
i-d Art
Hong Kong
Jean Michel Art Space
China
Jean-Marc Peyer
France
Jeff Murray
UK
JJ Art Center
South Korea
Joanna Blair
Australia
Jochen Cerny
Germany
JY Gallery
South Korea
Khalifa Gallery
South Korea
Kim Jae Sun Gallery
South Korea
KINOSHO KIKAKU
Japan
Kristina Sretkova
Germany
Kubrick Artpick
Hong Kong
Ling Art
China
Luis Fuentes
Peru
Lydia Moawad
Lebanon
M Gallery
South Korea
Macey & Sons Auctioneers and Valuers Limited
Hong Kong
MProductions
China
Na-Loretta Law
UK
Naida Adell Ginnane
Singapore
Nancy's Gallery
China
Nine Gallery
South Korea
OMSA Art Gallery
Malaysia
Priya Janghu
Canada
Reiter Contemporary
USA
SIA
USA
Soemo Fine Arts
China
Space 1326
South Korea
Space 776
USA
Studio de Shan
Australia
The Gallery Eumundi
Australia
TINGTING ART SPACE
Taiwan
Tu Lane Gallery
Vietnam
UnionPay International
Hong Kong
V' Art Space
Malaysia
Venture Studios
Hong Kong
Wamono Art
Japan
Wang Jingwu
China
WE GALLERY
China
Wentworth Galleries
Australia
YangYi Art Studio
China
Yann Rebecq
France
Yeda Art
USA
ZhenQu Art Space
China
THE FOUNDERS OF THE ASIA CONTEMPORARY ART SHOW
The Founders and Directors of the Asia Contemporary Art Show are three art enthusiasts with more than 25 years' experience in the region, Mark Saunderson, Douwe Cramer and Sarah Benecke. Viewed as pioneers in the art space, they consider the interest of artists, galleries and buyers are best served by providing vibrant fairs and online content which stimulate discovery, exploration, and conversations about art. The Asia Contemporary Art Show is Hong Kong's only art fair that takes place twice a year. 
Asia Contemporary Art Buyer
The Founders of the Asia Contemporary Art Show also produce Asia's leading art website, Asia Contemporary Art Buyer (http://www.asiacontemporaryart.com). The site features over 14,000 artworks from 2,000 artists. Asia Contemporary Art Buyer extends the value of the Asia Contemporary Art Show for both buyers and sellers of art, from an exciting four-day Show with face-to-face engagement with artists and galleries, to 365 days a year and 24/7 online for personal browsing and buying.
THANK YOU TO OUR PARTNERS AND SPONSORS
UnionPay International
UnionPay International (UPI) is a subsidiary of China UnionPay focused on the growth and support of UnionPay's global business. In partnership with more than 1,500 institutions worldwide, UnionPay International has enabled card acceptance in 162 countries and regions with issuance in 42 countries and regions. UnionPay International provides high quality, cost-effective and secure cross-border payment services to the world's largest cardholder base and ensures convenient local services to a growing number of global UnionPay cardholders and merchants. 
Macey & Sons Auctioneers and Valuers Limited
Show sponsors, Macey & Sons, bring a wealth of experience specialising in valuations of fine art, classic watches and clocks, jewellery and fine porcelain. Founded by Jonathan Macey, an auctioneering and finance industry specialist with 25 years' experience, Macey and Sons provide a unique suite of services that include careful selection of artwork for investment and investment strategies, portfolio building, valuation and investment exit strategies. Macey & Sons also houses a private gallery to accommodate public auctions.
The Asia Contemporary Art Show would like to acknowledge and thank arts patrons UnionPay International, Macey & Sons Auctioneers and Valuers Limited, Langton's East Asia, HK Liquor Store, FIJI Water, Venture Studios and Van Cleef & Arpels; as well as hospitality partners Four Fox Sake, Samuel Adams, Leaf Tea Boutique and Tranquini for their support.
EDITOR'S NOTE:
Asia Contemporary Art Show, 11th Edition
Conrad Hong Kong, 40 - 43 floors 
September 21 - 24, 2017
| | | |
| --- | --- | --- |
| Opening Hours: |   |   |
| Thursday, September 21 |   |   |
| UnionPay Private View (Invitation only) | | | 3pm - 5pm |
| UnionPay VIP Collectors Preview (Invitation only) | | | 5pm - 9:30pm |
|   |   |   |
| General Admission: |   |   |
| Friday, September 22 | | | 1:30pm - 5:30pm |
| HK LIQUOR STORE ART NIGHT | | | 5:30pm - 9:30pm |
|   |   |   |
| Saturday, September 23 | | | 1:30pm - 9:30pm |
| Sunday, September 24 | | | 11am - 6pm |
Tickets:
HK$240 (admits two if purchased online; admits one if purchased at the door) www.asiacontemporaryart.com/tickets
Free admission for children under 16yrs accompanied by an adult. 
High-res images and information are downloadable from:
https://www.dropbox.com/sh/gezv6aoffzdi13t/AABhnNEvMfdzaMjg2xZys9Xya?dl=0
Official Newswire Partner: Media OutReach
Image Available: http://www2.marketwire.com/mw/frame_mw?attachid=3163074

For media enquiries, please contact:

Mak Tsz Kam
Email: Email Contact
Tel: +852 2811 9015 / +852 6093 5609
Distribution channels:
Amusement, Gaming & Casino
,
Book Publishing Industry
,
Consumer Goods
,
Culture, Society & Lifestyle
,
Media, Advertising & PR
,
Movie Industry
,
Music Industry
,
Religion
,
Textiles & Fabric Industry

EIN Presswire does not exercise editorial control over third-party content provided, uploaded, published, or distributed by users of EIN Presswire. We are a distributor, not a publisher, of 3rd party content. Such content may contain the views, opinions, statements, offers, and other material of the respective users, suppliers, participants, or authors.