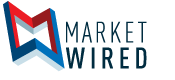 Atari Announces Partnership With LGBT Media Inc., the Company Behind the Popular LGBT Social App, LGBTQutie
Two Well-Known Trailblazers Join Forces to Revolutionize LGBT Gaming and Will Soon Release a Brand-New Title
LGBTQutie Logo
Click here for high-resolution version
/EINPresswire.com/ -- NEW YORK, NY--(Marketwired - August 15, 2017) - Atari®, one of the world's most iconic consumer brands and interactive entertainment producers, today announced a partnership with industry pioneer, LGBT Media Inc., the company behind LGBTQutie, a popular, one-of-a-kind app designed for the LGBTQ community. As part of this partnership, LBGT Media Inc. will acquire Atari's Pridefest™, one of the first LGBT-themed social games to empower players to design and launch their very own personalized Pride parade, connect with friends and more.
As an LGBT social app, LGBTQutie facilitates more than just dating. The platform gives members of the LGBTQ community the chance to pursue all kinds of connections. This includes partnerships, friendships, dating, and other meaningful relationships. Members can even use LGBTQutie to organize groups for attending fun social events.
LGBTQutie is already proving extremely popular, and its creator, LGBT Media Inc., will soon have another offering on the market thanks to this new partnership with Atari. LGBT Media Inc. will use its unique industry expertise to rebrand and re-launch Atari's Pridefest under its own umbrella. Pridefest gives players the opportunity to create their own colorful city with eye-catching decorations, as well as build fun attractions and entertainment venues. The game also incorporates social components, which LGBT Media Inc. plans to expand upon.
"When meeting the co-founders of LGBTQutie, Rachel Kimelman and Jordan Weiss, it became clear that the team's extensive expertise and relationships within the LGBTQ community would benefit Pridefest," said Fred Chesnais, CEO of Atari. "We knew that joining forces with LGBTQutie was the best course of action to further develop and grow the game."
"We're thrilled to be partnering with the iconic Atari," said Jordan Weiss, Co-founder of LGBTQutie, a division of LGBT Media Inc. "Partnering with Atari will help us reach a larger audience and fulfill our vision of becoming the go-to platform for the LGBTQ community worldwide."
"Pridefest is centered on the celebration of LGBTQ culture and pride, and will allow users to have a fun, engaging and interactive experience," added Rachel Kimelman, Co-founder of LGBTQutie. "By combining the respective experience levels of both of our companies, we hope to provide players with a new standard for LGBT gaming."
If you would like to learn more about and speak with Atari regarding its investment in LGBTQutie, please contact Mario R. Kroll and CJ Melendez at pr@uberstrategist.com. Rachel Kimelman and Jordan Weiss, the cofounders of LGBT Media Inc., are also available for comment at info@lgbtqutie.com.
About Atari
Atari is an interactive entertainment production company. As an iconic brand that transcends generations and audiences, the company is globally recognized for its multi-platform, interactive entertainment and licensed products. Atari owns and/or manages a portfolio of more than 200 games and franchises, including world-renowned brands like Asteroids®, Centipede®, Missile Command®, Pong® and RollerCoaster Tycoon®. Atari has offices in New York and Paris.
© 2017 Atari Interactive, Inc. All rights reserved. Atari wordmark and logo are trademarks owned by Atari Interactive, Inc. All other trademarks are properties of their respective owners.
Image Available: http://www.marketwire.com/library/MwGo/2017/8/14/11G144168/Images/logo_web_lightBG-a960b120b814a32e92bdece98a1b075c.JPG


EIN Presswire does not exercise editorial control over third-party content provided, uploaded, published, or distributed by users of EIN Presswire. We are a distributor, not a publisher, of 3rd party content. Such content may contain the views, opinions, statements, offers, and other material of the respective users, suppliers, participants, or authors.