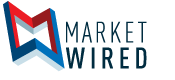 Dundee Energy Announces Delisting from TSX Effective September 11, 2017
/EINPresswire.com/ -- TORONTO, ONTARIO--(Marketwired - Aug 11, 2017) - Dundee Energy Limited (TSX:DEN) ("Dundee Energy" or the "Corporation") today announced it has been notified by the Toronto Stock Exchange ("TSX") that as a result of the delisting review conducted by the TSX, the common shares of the Corporation will be delisted from the TSX at the open of trading on September 11, 2017.
The Corporation is investigating its qualifications to list its common shares on another Canadian stock exchange, however, there can be no assurance that the Corporation will be successful in securing a listing on another Canadian stock exchange.
FORWARD-LOOKING STATEMENTS
Certain information set out in this news release contains forward-looking statements. Forward-looking statements are statements that are predictive in nature, depend upon or refer to future events or conditions and may include words such as "expects", "anticipates", "intends", "plans", "believes", "estimates" or similar expressions. In particular, forward-looking statements contained in this news release include, but are not limited to, statements with respect to the Corporation's investigation to potentially list its common shares on another Canadian stock exchange.
Readers are cautioned that the assumptions used in the preparation of such information, although considered reasonable at the time of preparation, may prove to be imprecise and, as such, undue reliance should not be placed on forward-looking statements. The Corporation's actual results, performance or achievement could differ materially from those expressed in, or implied by, these forward-looking statements and, accordingly, no assurance can be given that any of the events anticipated by the forward-looking statements will transpire or occur, or if any of them do so, what benefits the Corporation will derive from them. The Corporation disclaims any intention or obligation to update or revise any forward-looking statements, whether as a result of new information, future events or otherwise, except as required by law.
ABOUT THE CORPORATION
Dundee Energy Limited is a Canadian-based oil and natural gas Corporation with a mandate to create long-term value for its shareholders through the exploration, development, production and marketing of oil and natural gas, and through other high impact energy projects. Dundee Energy holds interests, both directly and indirectly, in the largest accumulation of producing oil and gas assets in Ontario and, through a preferred share investment, in certain exploration and evaluation programs for oil and natural gas offshore Tunisia. Dundee Energy's common shares trade on the Toronto Stock Exchange under the symbol "DEN".
Dundee Energy Limited
Bruce Sherley
President & CEO
Telephone: (403) 651-4581
Telefax: (416) 363-4536
Website: www.dundee-energy.com


EIN Presswire does not exercise editorial control over third-party content provided, uploaded, published, or distributed by users of EIN Presswire. We are a distributor, not a publisher, of 3rd party content. Such content may contain the views, opinions, statements, offers, and other material of the respective users, suppliers, participants, or authors.