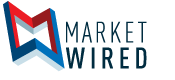 Pure Reserves Nearly One Third Of Series BB Preferred Stock to Satisfactorily Ensure Issuance of Shareholder Dividends
/EINPresswire.com/ -- LAS VEGAS, NV--(Marketwired - Aug 11, 2017) - Pure Hospitality Solutions, Inc. (OTC PINK: PNOW), the developer of multiple and diverse business ventures, relevant to Central America and the Caribbean, announced today that the Company has elected to reserve 30% of its Series BB Preferred Stock, to ensure that those qualified shareholders participating in the special preferred stock dividend, will always have access to their dividends.
"Both the design of the Series BB Preferred Stock and the logistics around receiving them as a dividend, are without question, rather unique," said Melvin Pereira, President and CEO of Pure Hospitality Solutions. "Challenges like this, especially in the microcap market, often lead to questions of credibility. I can greatly appreciate this feeling, and this is why, we determined it best to effectively guarantee those qualified persons, that whenever it is they have the ability to secure their dividends, these shares have been earmarked for their benefit."
There has been some confusion over how to secure the dividend, or the required payment for the issuance of the dividend. Due to this, management felt it was best to place the required number of shares covering each and every qualified shareholder participating in the dividend program, into an irrevocable reserve. The expectation is that some of the anxiety around the dividend program would be reduced; as shareholders now know that regardless of when they secure their dividends, their piece of the special Series BB Preferred Stock is protected and available to them.
The Company will continue to offer shareholders any assistance possible in securing their preferred dividend.
About Pure Hospitality Solutions, Inc.
PURE, through its developed or acquired assents and subsidiaries, operates multiple business ventures throughout Central America and the Caribbean, promoting opportunities for tourism to the Region.
Meso Numismatics is the Company's emerging numismatic company. The Company has a global inventory of coins and bank notes, and specializes in pieces from Central America and parts of the Caribbean. The Company has rare and exquisite inventory available for sale at www.MesoCoins.com, as well as at some of the largest and most prestigious auction houses in the world.
Contact:
Team PURE
IR Div. (800) 889-9509

EIN Presswire does not exercise editorial control over third-party content provided, uploaded, published, or distributed by users of EIN Presswire. We are a distributor, not a publisher, of 3rd party content. Such content may contain the views, opinions, statements, offers, and other material of the respective users, suppliers, participants, or authors.