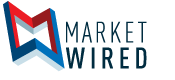 Magna Terra Announces Issuance of Stock Options
/EINPresswire.com/ -- TORONTO, ONTARIO--(Marketwired - Aug 9, 2017) - Magna Terra Minerals Inc. ("Magna Terra" or the "Company") (TSX VENTURE:MTT) wishes to announce that it has issued a total of 1.9 million stock options (with an exercise price of $0.07 for a period of 5 years) to its Officers, Directors, and consultants. This grant of options replaces a previous grant of options on June 28, 2016 issued at $0.05, which have been returned to treasury.
About Magna Terra
Magna Terra is a junior mining exploration company with a portfolio of exploration projects in Québec, and a large, very prospective exploration project portfolio in in the emerging precious metals Province of Santa Cruz, Argentina. The Santa Cruz project portfolio covers approximately 110,000 hectares in eight distinct projects areas, all with district scale potential in this prolific yet underexplored Province that is host to several of Argentina's most important precious metals mines.
Neither TSX Venture Exchange nor its Regulation Services Provider (as that term is defined in the policies of the TSX Venture Exchange) accepts responsibility for the adequacy or accuracy of this release.
Cautionary Statements Regarding Forward Looking Information
Some statements in this release may contain forward-looking information. All statements, other than of historical fact, that address activities, events or developments that the Company believes, expects or anticipates will or may occur in the future (including, without limitation, statements regarding potential mineralization) are forward-looking statements. Forward-looking statements are generally identifiable by use of the words "may", "will", "should", "continue", "expect", "anticipate", "estimate", "believe", "intend", "plan" or "project" or the negative of these words or other variations on these words or comparable terminology. Forward-looking statements are subject to a number of risks and uncertainties, many of which are beyond the Company's ability to control or predict, that may cause the actual results of the Company to differ materially from those discussed in the forward-looking statements. Factors that could cause actual results or events to differ materially from current expectations include, among other things, without limitation, failure by the parties to complete the Transaction, failure to establish estimated mineral resources, the possibility that future exploration results will not be consistent with the Company's expectations, changes in world gold markets or markets for other commodities, and other risks disclosed in the Company's public disclosure record on file with the relevant securities regulatory authorities. Any forward-looking statement speaks only as of the date on which it is made and except as may be required by applicable securities laws, the Company disclaims any intent or obligation to update any forward-looking statement.