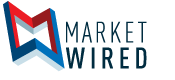 Meso Numismatics Proves Scalability With Incremental Sales and Inventory Increases
/EINPresswire.com/ -- LAS VEGAS, NV--(Marketwired - Aug 9, 2017) - Pure Hospitality Solutions, Inc. (OTC PINK: PNOW), the developer of multiple and diverse business ventures, relevant to Central America and the Caribbean, announced today, that the Company's subsidiary, Meso Numismatics, is proving its model's scalability with 100% increase in inventory, approximately 135% average monthly revenue growth and full access to over $3 Million of rare and spectacular inventory.
"Meso rings the cash register every single day..., Period; and that is one of the key factors of a promising business," said Melvin Pereira, President and CEO of Pure Hospitality Solutions. "When I think about how a company is supposed to operate -- with fluidity, popularity, consistent revenues and scalability, well, there is no bigger representation of that than Meso Numismatics. The best part is, our projections show that we have significantly more room for growth and we anticipate being able to substantially scale up our revenues on a year over year basis."
Management reports that Meso, which was officially launched as a private venture in November of 2016, began with $250 cash, and access to about $50,000 in inventory. Today, in less than one year, and following only a few months of its acquisition by PNOW, sales are approaching $100k, the Company's internal inventory is approximately $100k and its overall access to inventory has grown to over $3 Million.
Pereira continued, "This is scalability at its finest! The best thing is, it is a very cost-effective operation to run and manage, and our growth doesn't require big investments or huge operating expenditures. We can grow this subsidiary slow and steady for years to come, and we shall."
To keep things exciting, management has added additional revenue streams to Meso's business; importing and exporting sales inventory, as well as consignment sales for some the larger customers. In addition, there have been serious advancements toward technologies that will assist PNOW with Meso's market growth, operational effectiveness, customer viability and continued business scalability."
Pereira concluded, "Meso's business has quickly become more than just an 'eBay business', or largely dependent on auction houses. We have taken the 'bull by the horns' and have introduced business practices we believe will continue to systematically increase our revenues, cashflows, inventory, and overall value. Scalability is key and Meso is proving to be one heck of an almost infinitely scalable opportunity."
Please visit www.MesoCoins.com to view some of the Company's latest items for sale.
About Pure Hospitality Solutions, Inc.
PURE, through its developed or acquired assents and subsidiaries, operates multiple business ventures throughout Central America and the Caribbean, promoting opportunities for tourism to the Region.
Meso Numismatics is the Company's emerging numismatic company. The Company has a global inventory of coins and bank notes, and specializes in pieces from Central America and parts of the Caribbean. The Company has rare and exquisite inventory available for sale at www.MesoCoins.com, as well as at some of the largest and most prestigious auction houses in the world.
Contact:
Team PURE
IR Div. (800) 889-9509