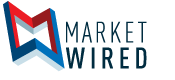 Tangelo Games Corp. Provides Mobile Strategy Update
/EINPresswire.com/ -- TORONTO, ONTARIO--(Marketwired - Aug 9, 2017) - Tangelo Games Corp. ("Tangelo" or the "Company") (TSX VENTURE:GEL), provides the following update on the Company's mobile development progress.
Tangelo President, Vicenc Marti, commented:
"Our near-term product goals have been, #1, to transition our game portfolio to Unity in order to ensure our games are accessible by the widest possible audience, and #2, to develop new content for our mobile audience. We know that mobile demand for our existing titles is strong: 10% of the users of our Mundijuegos web portal, for which there is no mobile app, download a special mobile browser in order to play Mundijuegos on their phones. We believe this unprompted demand is a strong endorsement of the potential for a Mundijuegos mobile offering with product content tailored specifically for a mobile experience.
With regards to our Unity conversion, we are nearing completion of our Unity version of Bingo Rider, one of Tangelo Spain's most popular titles, representing 35% of Tangelo Spain's revenue. By the end of August, we will have converted the four top performing slot machines to Unity. By the end of 2017, we expect to release a new Mundijuegos Mobile App with the most popular web titles. Collectively, more than 75% of Tangelo Spain's revenue will be migrated to Unity by the end of 2017.
Additionally, our Israeli-based team is developing two entirely new mobile- first slot applications, with a goal to publish the games by the end of 2017. These will be new games with new formats and will be tailored specifically for English speaking markets. These are games with new innovative narrative and social features that we believe will be well received by the market. We expect a beta version to be completed by the end of September 2017."
About Tangelo Games
Tangelo Games Corp., the parent company of Tangelo Israel and Tangelo Spain, formerly known as Imperus Technologies Corp., is a developer of social and mobile gaming for PC, Mac, iOS and Android platforms. Tangelo Israel and Tangelo Spain design, develop and distribute their top ranked social casino-themed games within online social networks (such as Facebook) and mobile platforms (such as Android and iPhone). All of the Tangelo Israel and Tangelo Spain games are free to play and generate revenue primarily through the in-game sale of virtual coins.
Caution Regarding Forward-Looking Information:
Certain statements in this press release may constitute "forward-looking information" which involves known and unknown risks, uncertainties and other factors which may cause the actual results, performance or achievements of the Company to be materially different from any future results, performance or achievements expressed or implied by such forward-looking information. When used in this press release, such forward-looking information may use such words as "may", "will", "expect", "believe", "plan" and other similar terminology. Forward- looking information includes, but is not limited to, statements regarding the transition of games to the Unity platform and the development and release of new games and titles. Forward- looking information is provided for the purpose of presenting information about management's current expectations relating to the future events and the operating performance of the Company, and readers are cautioned that such information may not be appropriate for other purposes. The forward-looking statements involve a number of risks and uncertainties. These risks and uncertainties include, but are not limited to, regulatory requirements, general economic, market or business conditions and future developments in the sectors of the economy in which the business of Tangelo operates. The foregoing list of factors is not exhaustive. Please see the Company's public disclosure documents available on www.sedar.com, for a more detailed description of the risk factors. The Company undertakes no obligation to update publicly or revise any forward-looking information, whether a result of new information, future results or otherwise, except as required by law.
NEITHER TSX VENTURE EXCHANGE NOR ITS REGULATION SERVICES PROVIDER (AS THAT TERM IS DEFINED IN THE POLICIES OF THE TSX VENTURE EXCHANGE) ACCEPTS RESPONSIBILITY FOR THE ADEQUACY OR ACCURACY OF THIS RELEASE.