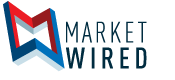 Datera to Demonstrate Data Infrastructure as-a-Service Powered by New Samsung Z-SSD Ultra-Low Latency Flash Storage
Live Demo to be Featured at Booth #307 at Flash Memory Summit 2017
/EINPresswire.com/ -- SUNNYVALE, CA--(Marketwired - Aug 8, 2017) - Datera Inc., a leading provider of cloud-independent data infrastructure as-a-service, today announced it will be demonstrating the extreme performance of Z-SSD ultra-low latency flash storage from Samsung Electronics as part of the Samsung exhibit (booth #307) at Flash Memory Summit 2017 from August 8 - 10 in Santa Clara, California at the Santa Clara Convention Center.
Datera will showcase a policy-based, self-managing web-scale data infrastructure that includes Samsung Z-SSD flash storage and conventional SATA flash, with an emphasis on the ability to adapt to changing workloads in real time.
Datera architecture is designed from the ground up to deliver the highest levels of I/O performance and very low latency as a service. Enabled by Samsung Z-SSD flash, Datera can deliver per-node performance of more than 400,000 input/output operations per second (400k IOPS) at less than 100 microseconds (100 µs) latency.
Deployed on commodity x86-based servers with support for mixed media types, the architecture enables a highly scalable, tiered enterprise-class data infrastructure. The infrastructure is delivered as a service within a private cloud, as a foundational element of distributed edge clouds or across public clouds. Datera infrastructure supports orchestration and virtualization layers including CloudStack, Docker, Kubernetes, Mesosphere, OpenStack and VMware.
As I/O demand from applications increases or decreases, Datera software can automatically perform a live migration of data between performance tiers based on policies established by system administrators. This continuous optimization assures that data is always delivered at the right level of performance with the lowest possible cost, while eliminating the need for expensive overprovisioning and labor-intensive administration to meet application service level objectives.
Demonstrations are available during exhibit hours daily. For more information about Datera solutions, please visit datera.io or contact sales@datera.io.
About Datera
Datera is taking storage into the data era. Unlike traditional storage architectures that simply bridge to the public cloud, Datera delivers an intelligent data infrastructure with enterprise-class performance and low latency to lead the transformation to private and hybrid cloud data centers, enabling unmatched simplicity, scalability and total cost of ownership.
Connect with Datera
Blog: http://datera.io/blog
Twitter: https://twitter.com/daterainc
LinkedIn: https://www.linkedin.com/company/datera