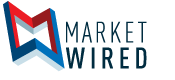 Amazon Prime Doubles Previous Record for Largest Order of Baristas White Coffee After Selling Out - Marketing to Accelerate
/EINPresswire.com/ -- SEATTLE, WA--(Marketwired - Aug 8, 2017) - Baristas Coffee Company (OTC PINK: BCCI) announced that Amazon has placed new orders for Baristas White Coffee single serve cups, more than doubling the largest order previously received from Amazon. The order was due to Amazon selling out of the product resulting from the recent advertising and marketing campaign for Baristas White Coffee directing consumers to Amazon that has just completed its initial phase.
Baristas Coffee Company has utilized less than 2% of the $2 million dollars of its ad placement funding during the initial stage, completed the testing phase for the month of July with better than expected results yielding a 4x expenditure to revenue ratio.
The new orders had not been received nor were reflected when Baristas recently reported that its revenues for the month of July were approximately $160,000 due to media placements and new white coffee sales, nor were they reflected in the 4x expenditure to revenue ratio reported.
Baristas White Coffee is currently the bestselling white coffee single serve cups compatible with the Keurig 2.0 available anywhere.
Barry Henthorn, CEO, stated: "The new orders which span numerous distribution centers took us by surprise. Fortunately we have been ramping up production and fulfillment in anticipation of launching additional distribution which we believe could rival the success we have had with Amazon so we are able to fulfill the order without delay. We will need to further increase supply in order to meet the rising demand and we are taking steps in order to do so. This has also allowed us to reduce our cost of goods sold by approximately 15% as a result of the increased volume increasing our margins."
White Coffee is a rarity and is developed using a slow and low heat roast that preserves a much higher caffeine level than a traditional roast. Because the beans have been under-roasted, white coffee has a lighter taste than traditional coffee and is described as both neutral and nutty.
About Baristas Coffee Company:
Baristas is a national Coffee Company that is recognized throughout the US. It currently produces and sells coffee related products under the Baristas brand. The Baristas White Coffee single serve cups compatible with the Keurig 2.0 brewing system is the bestselling product in its category. Baristas also markets other coffee related products. Baristas gained mainstream exposure when it was the subject of "Grounded in Seattle" the reality show special feature which aired on WE tv. Baristas has recently refocused its business to focus on its wholesale and direct to consumer coffee based products such as single serve coffee pods compatible with Keurig 2.0 brewing system. Baristas special "Espresso Blend" and its revolutionary "White Coffee" have become strong sellers, with the lightly roasted 3X the caffeine, "White Coffee" becoming the number one white coffee Keurig compatible cup in the nation.

EIN Presswire does not exercise editorial control over third-party content provided, uploaded, published, or distributed by users of EIN Presswire. We are a distributor, not a publisher, of 3rd party content. Such content may contain the views, opinions, statements, offers, and other material of the respective users, suppliers, participants, or authors.