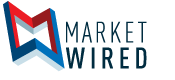 Pure Finalizes Long Awaited Debt Settlement and Cancelation of $3M Liability
/EINPresswire.com/ -- LAS VEGAS, NV--(Marketwired - Aug 7, 2017) - Pure Hospitality Solutions, Inc. (OTC PINK: PNOW), the developer of multiple and diverse business ventures, relevant to Central America and the Caribbean, announced today, that the Company has finally completed a long awaited debt settlement and cancelation arrangement with its largest debtholder; formally eliminating $3M+ of debt liability.
"We began this endeavor well over a year ago, and the new preferred shares were a big part of that process; which I am now proud to say we have finally achieved a huge logistical milestone, that substantially impacts the Company," said Melvin Pereira, President and CEO of Pure Hospitality Solutions. "Aside from offering our qualifying shareholders a special preferred share dividend, the same Series BB Preferred Shares have also made it possible for the Company to formally and officially stave off the most significant contributor to the stock's previous dilution. Such abusive toxicity should never hurt us again."
During August of 2015, the Company initially sequestered the largest debtholder's note, preventing them from having the ability to sell the note to multiple third-party buyers. During the summer of 2016, after formulating a plausible strategy, the Company and its largest debtholder agreed to ultimately settle on a reduced financial obligation in addition to an exchange of the remaining debt for a more favorable financial instrument -- preferred shares.
As of July 20th, 2017, the Company issued 170,000 Series BB Preferred Shares to its largest shareholder; officially eliminating the $3M+ liability of this debt obligation. This action is part of the long-term plan to reduce all of the Company's debt obligations to below $1M. This action permanently eliminated the toxicity of the obligation, and this action will ultimately encourage the participation of long-term, non-toxic investors.
Mr. Pereira concluded, "Personally, I do not like the extended period of time it takes to move the ball down field on these projects. But, I know that when we are a fully reporting Company with the SEC, the fruits of this labor will be plentiful; benefiting all our shareholders."
About Pure Hospitality Solutions, Inc.
PURE, through its developed or acquired assents and subsidiaries, operates multiple business ventures throughout Central America and the Caribbean, promoting opportunities for tourism to the Region.
Meso Numismatics is the Company's emerging numismatic company. The Company has a global inventory of coins and bank notes, and specializes in pieces from Central America and parts of the Caribbean. The Company has rare and exquisite inventory available for sale at www.MesoCoins.com, as well as at some of the largest and most prestigious auction houses in the world.
Contact:
Team PURE
IR Div. (800) 889-9509