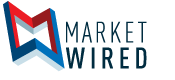 Cherubim Interests, Inc. Applies to OTCQB
/EINPresswire.com/ -- DALLAS, TX--(Marketwired - Aug 7, 2017) - Cherubim Interests, Inc. (OTC PINK: CHIT) ("the Company"), an expansion-stage alternative construction and real estate development company, announced today it has filed an application for quotation of its Common Stock on the OTCQB tier of the OTC Markets Group, Inc.
This up-listing is subject to a successful review by the OTC Markets staff. The OTCQB is a venture market designed for early-stage and developing U.S. and international companies. To be eligible, companies must be current in their reporting and undergo an annual verification and management certification process. In the OTC Markets corporate literature, the OTCQB market is referred to as America's venture market with over 900 international and US companies listed with over USD $70 Billion in total market cap.
The objective in seeking this U.S. listing is to increase exposure, liquidity and market cap. By listing on the OTCQB Market, U.S. investors have greater ease in trading or participating financially in the company's U.S. projects.
"The objective in moving to a higher exchange is to increase exposure, liquidity and market cap. By listing on the OTCQB Market, we hope that this will give investors even greater confidence in our long term goals and objectives. We also seek to place ourselves in a different category of company as a result of the negative stigma that can many times be associated with Pink sheet listed entities. We look forward to increased visibility for the company once the uplist is complete," said Johnson.
About OTC Markets Group Inc.
OTC Markets Group Inc. operates the OTCQX® Best Market, the OTCQB® Venture Market, and the Pink® Open Market for 10,000 US and global securities. Through OTC Link® ATS, the company connects a diverse network of broker-dealers that provide liquidity and execution services. The company enables investors to easily trade through the broker of their choice and empower companies to improve the quality of information available for investors. OTC Link ATS is operated by OTC Link LLC, member FINRA/SIPC and SEC regulated ATS.
For more information, visit www.otcmarkets.com/marketplaces/otcqb
About Cherubim Interests Inc.
Cherubim Interests specializes in alternative construction projects, as well as covering the entire spectrum of real estate development: due diligence, acquisition, planning, construction, renovation, and management; providing complete beginning-to-end development programs for mixed use, single, and multifamily projects and properties.
For more information, visit www.cherubiminterests.com
Safe Harbor Statement
This release includes "forward-looking statements" within the meaning of Section 27A of the Securities Act of 1933, as amended, and Section 21E and/or 27E of the Securities Exchange Act of 1934 that are based upon assumptions that in the future may prove not to have been accurate and are subject to significant risks and uncertainties, including statements as to the future performance of the company and the risks and uncertainties detailed from time to time in reports filed by the company with the Securities and Exchange Commission. Statements contained in this release that are not historical facts may be deemed to be forward-looking statements. Investors are cautioned that forward-looking statements are inherently uncertain. Although the company believes that the expectations reflected in its forward-looking statements are reasonable, it can give no assurance that such expectations or any of its forward-looking statements will prove to be correct. Factors that could cause results to differ include, but are not limited to, the company's ability to raise necessary financing, retention of key personnel, timely delivery of inventory from the company's suppliers, timely product development, product acceptance, and the impact of competitive services and products, in addition to general economic risks and uncertainties.