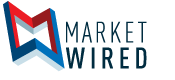 UAT Group Announces Expanded Applications For Antimicrobial Tech
/EINPresswire.com/ -- TAMPA, FL--(Marketwired - Aug 7, 2017) - Umbra Applied Technologies Group (OTC: UATG)
The company revealed today that they have begun the review and design process for future products in the industrial market segment to include coatings, paints, and plastics. Based on the company's antimicrobial Hygiea with Active Silver Protection (ASP) technology, the new product lines will initially focus on the needs of the health care industry. The new products are not expected to be made commercially available until late 2018.
The company's powerful antimicrobial technology inhibits the growth of bacteria, viruses, mold and fungi on natural & synthetic textiles, foams, plastics, and coatings, eliminating pathogens for the life of the product. Hygieia coatings are precisely engineered to feature a 100% efficacy of the surface or substrate its applied to.
Director of Special Programs, Blake Cooley explained, "Hygieia based formulas allow antimicrobial silver to be incorporated into aqueous and polar organic solvent-based coatings, powder coatings, and injection molded plastics. UAT's Hygieia additives do not impact the mechanical or flame resistant properties of plastics or coatings and are stable against UV light and high temperatures. This technology affords UATG with the potential to further expand the commercial application of this technology into other market segments." The active ingredient in Hygieia additives is EPA registered as a materials preservative and is Oeko-Tex® approved as free of harmful substances.
The new product lines are expected to be destined for hospital patient room wall paint, operating room wall paint and any touch surface where pathogen transfer may occur.
About UAT Group, Inc.
Umbra Applied Technologies is a member of the Umbra Applied Technologies Group (OTC: UATG) family of companies. Headquartered in Tampa, Florida UAT Group is a technology and innovation leader specializing in defense, civil government and technology solutions. UAT Group is principally engaged in the research, design, development, manufacture, integration and sustainment of advanced technology systems, products and services for defense, civil, and commercial applications in United States and internationally. It also provides management, engineering, technical, scientific, logistic, and information services
For more information visit www.uatgroup.com or www.umbraappliedtechnologies.com
NEITHER THE SECURITIES EXCHANGE COMMISION NOR ITS REGULATION SERVICES PROVIDER ACCEPTS RESPONSIBILITY FOR THE ADEQUACY OR ACCURACY OF THIS NEWS RELEASE.
Forward-Looking Information
This news release may include "forward-looking statements" including forecasts, estimates, expectations, and objectives for future operations including but not limited to its ability to conclude a business combination with a third party, sale of assets, return of capital or initial public offering and a secondary listing on the OTC as a result of aforementioned and its ability to fund the exploration of its assets through the raising of equity or debt capital or through funding by a joint venture partner that are subject to a number of assumptions, risks, and uncertainties, many of which are beyond the control of Umbra Applied Technologies including but not limited to capital markets and securities risks and continued development success on technology. There can be and are no actual or implied guarantees that any of the above activities will be completed or completed on terms acceptable to the Company and its shareholders or approved by any regulatory authority having jurisdiction. Such forward-looking information represents management's best judgment based on information currently available. No forward-looking statement can be guaranteed and actual future results may vary materially. Risks and uncertainties about Umbra Applied Technologies business are more fully discussed in the company's disclosure materials, including its MD&A, filed with the securities regulatory authorities in Canada and available at www.sedar.com and readers are urged to read these materials. Umbra Applied Technologies does not assume the obligation to update any forward-looking statement, except as required by applicable law.
Investor and Media Contact:
Everest Corporate Advisors, Inc.
(702) 902-2361
(702) 982-1339