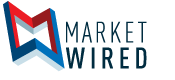 Heroux-Devtek Reports Fiscal 2018 First Quarter Results
Annual meeting of shareholders later this morning
/EINPresswire.com/ -- LONGUEUIL, QUEBEC--(Marketwired - Aug 7, 2017) - Héroux-Devtek Inc. (TSX:HRX)
Sales of $86.9 million, versus $95.6 million in the previous year
EBITDA1 of $11.9 million and net income of $4.0 million, or $0.11 per share
Backlog of $451 million, up from $405 million three months ago
Solid financial position as at June 30, 2017 with cash and cash equivalents of $40.3 million and a net-debt-to-equity ratio of 0.25:1
Updating fiscal 2018 guidance with adjusted EBITDA1 margin expected to remain stable as compared to fiscal 2017; sales guidance reaffirmed

Héroux-Devtek Inc. (TSX:HRX), ("Héroux-Devtek" or the "Corporation"), a leading international manufacturer of aerospace products, today reported its results for the first quarter of fiscal 2018 ended June 30, 2017. Unless otherwise indicated, all amounts are in Canadian dollars.
"Héroux-Devtek's first-quarter results were affected by the timing of certain deliveries as well as the scheduled ending of a contract with a customer who supplies Original Equipment Manufacturers ("Tier-2 contract"). The latter reflects our increasing focus on direct relationships with the world's leading aerospace Original Equipment Manufacturers ("OEMs"). We continued to meet production requirements in regards to supplying complete landing gear systems for the Boeing 777 aircraft by delivering eight systems during the quarter. We also continue to work closely with Boeing on the qualification and approval phase for the remaining surface treatment processes at our Strongsville, Ohio facility and we remain confident to complete this phase during the current fiscal year," said Gilles Labbé, President and CEO of Héroux-Devtek.
"We continue to expect a low single-digit sales decrease for the fiscal year ending March 31, 2018 when compared to the previous fiscal year. Results for the second quarter are typically lower due to seasonal factors, such as plant shutdowns and summer vacations. However, the second half of our fiscal year has usually been stronger and this year should be no exception. More importantly, we expect our fiscal 2018 adjusted EBITDA margin to remain stable as compared to fiscal 2017. Over the mid to long term, we are fully committed to building a sustainable future for Héroux-Devtek's employees and shareholders. We have world-class capabilities, solid relationships with leading aerospace OEMs and a strong financial position allowing us to remain active in our search for strategic acquisitions," added Mr. Labbé.
FINANCIAL HIGHLIGHTS
Quarters ended June 30,
(in thousands of dollars, except per share data)
2017
2016
Sales
86,857
95,590
EBITDA1
11,940
13,916
Adjusted EBITDA1
11,940
14,321
Net income
4,027
5,179
Per share - diluted ($)
0.11
0.14
Adjusted net income1
4,027
5,584
Per share ($)
0.11
0.15
Weighted-average shares outstanding (diluted, in '000s)
36,324
36,284
| | |
| --- | --- |
| 1 | This is a non-IFRS measure. Please refer to the "Non-IFRS Measures" section at the end of this press release. |
FIRST QUARTER RESULTS
Consolidated sales reached $86.9 million, compared with $95.6 million in the first quarter of fiscal 2017. This 9.1% decrease reflects lower sales to the commercial and defence aerospace markets, as detailed below, while year-over-year fluctuations in the value of the Canadian currency versus foreign currencies had a net positive impact of $1.4 million on first-quarter sales.
Commercial sales decreased 14.4% to $43.3 million, versus $50.6 million last year. The decrease is mainly attributable to the scheduled ending of a Tier-2 contract, as well as lower customer requirements for certain business jet and regional aircraft programs. These factors were partially offset by the ramp-up of complete landing gear system deliveries to Boeing for the 777 program, as well as favourable currency fluctuations.
Defence sales declined 3.3%, from $45.0 million to $43.6 million. This variation is essentially due to lower repair and overhaul sales, mainly on the P-3 program for the U.S. Navy, as well as to the timing of delivery of certain manufacturing sales to civil customers. These factors were partially offset by higher spare parts requirements from the U.S. government, the ramp-up of the F-35 program and favourable currency fluctuations.
Gross profit was $12.9 million, or 14.9% of sales, versus $16.1 million, or 16.8% of sales, last year. The decline mainly reflects a higher under-absorption of costs due to excess capacity and processing and finishing costs related to the Boeing 777 program. These processing and finishing costs are expected to normalize upon completion of the customer qualification and approval of Héroux-Devtek's surface treatment processes. This factor was partially offset by favourable year-over-year currency fluctuations equivalent to 0.8% of sales.
As a result of the reduction in gross profit, adjusted EBITDA was $11.9 million, or 13.7% of sales, compared with $14.3 million, or 15.0% of sales, a year ago. Last year's adjusted EBITDA excluded non-recurring charges of $0.4 million related to legal fees in regards to litigation.
Net income reached $4.0 million, or $0.11 per diluted share, in the first quarter of fiscal 2018, versus $5.2 million, or $0.14 per diluted share, last year. Excluding non-recurring items net of taxes, last year's adjusted net income for the first quarter was $5.6 million, or $0.15 per share.
As at June 30, 2017, Héroux-Devtek's funded (firm orders) backlog stood at $451 million, up from $405 million three months earlier.
SOLID FINANCIAL POSITION
Héroux-Devtek's financial position remained solid as at June 30, 2017, with cash and cash equivalents of $40.3 million, while total long-term debt was $132.1 million, including the current portion, but excluding net deferred financing costs. Long-term debt includes $54.5 million drawn against the Corporation's authorized Credit Facility of $200.0 million. As a result, the net debt position was $91.8 million at the end of the first quarter, down from $92.3 million three months earlier. The net-debt-to equity ratio stood at 0.25:1 as at June 30, 2017, versus 0.26:1 three months earlier.
OUTLOOK
In the large commercial aircraft sector, Boeing and Airbus are adjusting production rates ahead of introducing certain more fuel efficient aircraft variants on several leading programs through calendar 2020. Their backlogs remain healthy despite a reduction in new firm orders since calendar 2016. The reduction has been more important for twin-aisle aircraft, including the Boeing 777 program. In the defence aerospace market, the new U.S. administration indicated its intention to increase funding, which could be positive for certain programs. In this regard, greater defence funding was proposed for the 2018 U.S. government's fiscal year. Meanwhile, Canada's new defence policy calls for a spending increase until the 2027 fiscal year and European nations are also committing more funds to defence, as shown by higher spending from NATO member countries. The Corporation's UK operations provide a more geographically diversified defence portfolio, which reduces its relative exposure to the U.S. market. The balance between new component manufacturing and aftermarket products and services in the Corporation's defence portfolio and its leading program content also promote more stability.
CONFERENCE CALL
Héroux-Devtek Inc. will hold a conference call to discuss these results on Monday, August 7, 2017 at 11:30 AM Eastern Time. Interested parties can join the call by dialling 1-877-223-4471 (North America) or 1-647-788-4922 (overseas). The conference call can also be accessed via live webcast at Héroux-Devtek's website, www.herouxdevtek.com/investor-relations/events or www.gowebcasting.com/8553.
If you are unable to call in at this time, you may access a tape recording of the meeting by calling 1-800-585-8367 and entering the passcode 48999071 on your phone. This tape recording will be available on Monday, August 7, 2017 as of 2:30 PM Eastern Time until 11:59 PM Eastern Time on Monday, August 14, 2017.
PROFILE
Héroux-Devtek Inc. (TSX:HRX) is an international company specializing in the design, development, manufacture and repair and overhaul of landing gear and actuation systems and components for the Aerospace market. The Corporation is the third largest landing gear company worldwide, supplying both the commercial and defence sectors of the Aerospace market with new landing gear systems and components, as well as aftermarket products and services. The Corporation also manufactures hydraulic systems, fluid filtration systems and electronic enclosures. Approximately 90% of the Corporation's sales are outside Canada, including about 65% in the United States. The Corporation's head office is located in Longueuil, Québec with facilities in the Greater Montreal area (Longueuil, Laval and St-Hubert); Kitchener, Cambridge and Toronto, Ontario; Springfield and Strongsville, Ohio; Wichita, Kansas; Everett, Washington; and Runcorn, Nottingham and Bolton, United Kingdom.
FORWARD-LOOKING STATEMENTS
Except for historical information provided herein, this press release contains information and statements of a forward-looking nature concerning the future performance of the Corporation. Forward looking statements are based on assumptions and uncertainties as well as on management's best possible evaluation of future events. Such factors may include, without excluding other considerations, fluctuations in quarterly results, evolution in customer demand for the Corporation's products and services, the impact of price pressures exerted by competitors, and general market trends or economic changes. As a result, readers are advised that actual results may differ from expected results. Please see the Guidance section in the Corporation's MD&A for the quarter ended June 30, 2017, for further details regarding the material assumptions underlying the forecasts and guidance. Such forecasts and guidance are provided for the purpose of assisting the reader in understanding the Corporation's financial performance and prospects and to present management's assessment of future plans and operations, and the reader is cautioned that such statements may not be appropriate for other purposes.
NON-IFRS MEASURES
Earnings before interest, taxes, depreciation and amortization ("EBITDA"), adjusted EBITDA, adjusted net income, adjusted earnings per share and free cash flow are financial measures not prescribed by International Financial Reporting Standards ("IFRS") and are not likely to be comparable to similar measures presented by other issuers. Management considers these to be useful information to assist investors in evaluating the Corporation's profitability, liquidity and ability to generate funds to finance its operations. Refer to Non-IFRS financial measures under Operating Results in the Corporation's MD&A for definitions of these measures and reconciliations to the most comparable IFRS measures.
| | |
| --- | --- |
| Note to readers: | Complete unaudited interim condensed consolidated financial statements and Management's Discussion & Analysis are available on Héroux-Devtek's website at http://www.herouxdevtek.com/. |
From:
Heroux-Devtek Inc.
Gilles Labbe
President and Chief Executive Officer
(450) 679-3330
Contact:
Heroux-Devtek Inc.
Stephane Arsenault
Chief Financial Officer
(450) 679-3330
MaisonBrison
Martin Goulet, CFA
(514) 731-0000