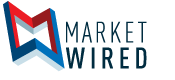 Agora Holdings, Inc. denounces report published by Breakaway Stocks
/EINPresswire.com/ -- TORONTO, ON--(Marketwired - Aug 4, 2017) - Agora Holdings, Inc. (OTC PINK: AGHI) ("AGHI" or the "Company"), a fully reporting company, has become aware of an unauthorized publication by Eric Dickson, the editor of Breakaway Stocks. 
Breakaway Stocks disseminated a publication related to promotion of AGHI that was not authorized by, or consented to, by AGHI. AGHI has no relationship whatsoever with Breakaway Stocks, and was not involved in any way with the publication by Breakaway Stocks. The information published by Breakaway Stocks has not been authorized by AGHI and cannot be relied upon. AGHI strongly urges all shareholders and potential investors not to rely on the information contained in the publication by Breakaway Stocks. 
About Agora Holdings, Inc.:
Agora Holdings Inc. is a Utah corporation presently pursuing various business opportunities is in the business of software development, specializing in web, media and lpTV applications as well as operating support billing software for VOIP telephony and maintenance of telecommunications networks, through its wholly owned subsidiaries, Geegle Media Inc., and 9706801 Canada, Inc., d/b/a/ RiNet Telecom.
Forward Looking Statements
This press release includes "forward-looking statements" within the meaning of the U.S. federal securities laws, which statements may include information regarding the plans, intentions, expectations, future financial performance, or future operating performance of AGHI. Forward-looking statements are based on the expectations, estimates, or projections of the Company's management as of the date of this press release. These forward-looking statements speak only as of the date of this press release and, except as required by law, AGHI specifically disclaims any obligation to update these forward-looking statements, even if new information becomes available in the future.