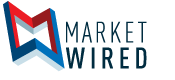 Moving Beyond Regulatory and Performance Metrics in Starting Clinical Trials, New Webinar Hosted by Xtalks
goBalto is the industry leader in cloud-based study startup software for the global life sciences industry.
Click here for high-resolution version
/EINPresswire.com/ -- TORONTO, ON--(Marketwired - August 04, 2017) - Metrics are central to efforts to rein in clinical trials that are either poorly initiated or have incurred unforeseen events, which place the original timelines and/or budgets at risk of overages. They also drive competitive performance among those organizations performing trials.
Business Intelligence (BI) has become an increasingly popular topic in clinical trials as clinical project managers are expected to make smarter decisions on intelligence derived from clinical trial data. In addition, sponsors/CROs are looking for ways to incorporate BI into the eClinical systems they are using to empower oversight -- turning raw clinical trial data into actionable information.
Having technology which can automate or assist in the timely monitoring of clinical trials is a huge improvement over the current 'status quo' of manual methods such as spreadsheets. These manual methods are cumbersome and erroneous, not to mention they only provide a dated snapshot of clinical trial performance. But how do metrics drive performance competitiveness?
In this webinar the presenters will explore:
Business Intelligence: The need to make smarter decisions on intelligences derived from clinical trial data
Industry trends on data mining and analytics
The need for industry benchmarking across clinical trials and its inherent challenges
Moving beyond benchmarking to gamification, efficient resource allocation, and predictive analytics or forecasting
This webinar is applicable to:
Sponsor and CRO roles responsible for site selection and activation
Sponsor and CRO roles responsible for collecting and evaluating clinical trial metrics
Join the live broadcast on Tuesday, August 29, 2017 at 1pm EDT featuring guest speakers Barry Milton, Head of Business Operations at Novartis, Jeffrey Kasher, President of Patients Can't Wait, and Rob Wynden, VP Technology & Engineering at goBalto.
For more information or to register for this complimentary event visit: Moving Beyond Regulatory and Performance Metrics in Starting Clinical Trials
Xtalks, powered by Honeycomb Worldwide Inc., is a leading provider of educational webinars to the global Life Sciences community. Every year thousands of industry practitioners (from pharmaceutical & biotech companies, private & academic research institutions, healthcare centers, etc.) turn to Xtalks for access to quality content. Xtalks helps Life Science professionals stay current with industry developments, trends and regulations. Xtalks webinars also provide perspectives on key issues from top industry thought leaders and service providers.
To learn more about Xtalks visit http://xtalks.com
For information about hosting a webinar visit http://xtalks.com/sponsorship.ashx
Image Available: http://www.marketwire.com/library/MwGo/2017/8/4/11G143728/Images/Webinar-gb_logo_horizontal_300-d9c52c4267999e8280e4a64225ba4932.jpg